Web-Series for Midwest Region

Web-Series for Midwest Region
FREE ONLINE EVENT • ATTENDANCE REPORTED ON A PER-PRESENTATION BASIS
Event Agenda
Wednesday, March 2, 2022
Wednesday, March 2, 2022 | 10:00 am Central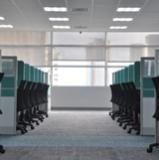 1 AIA HSW/LU CE Hour(s)
1 GBCI General Hour
Learning Objectives:
Discuss how sound control can help reduce noise pollution, sleep disturbances, litigation costs and privacy issues for building occupants and owners
Review building code criteria and guidelines including the International Building Code (IBC) and International Residential Code (IRC) to address sound control issues that affect building occupants
Describe sound control strategies to alleviate noise-induced sound damage by utilizing mass, decoupling, absorption, acoustical sealant, and other design methods
Examine sound control design methods for walls and floors using sustainable, mold-resistant fiberboards made from recycled materials

Wednesday, March 2, 2022 | 11:00 am Central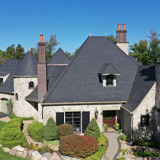 Learning Objectives:
List the green features of virgin-engineered polymer composite roofing materials
State the design and architectural benefits of specifying a composite roofing solution including product integrity, versatility, and aesthetics
Compare the advantages and disadvantages of traditional roofing materials versus synthetic products
Discuss the durability and long life-cycle of composite roofing materials including the various testing methods and approvals related to roofing materials

Wednesday, March 2, 2022 | 1:00 pm Central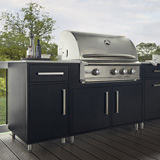 Learning Objectives:
Understand the evolution of the outdoor living market.
Address trends and materials used in outdoor living spaces.
Apply standard design principles and how they relate to outdoor living spaces.
Identify and explain common misconceptions and safety issues in designing outdoor living spaces.
Explain proper use and care of outdoor living spaces and how to avoid them for extended performance.

Wednesday, March 2, 2022 | 2:00 pm Central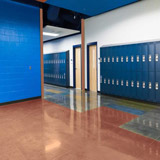 1 AIA HSW/LU CE Hour(s)
1 GBCI General Hour
Learning Objectives:
Compare the waste generation characteristics of lithium-silicate hardener/densifiers to older potassium and sodium-silicate hardeners/densifiers.
Estimate the expected service life of a finished concrete floor and rate it for sustainability on a scale of "good-fair-poor."
List two ways finished concrete floors "perform" that contribute to sustainability.
Explain how regular maintenance contributes to sustainability of polished concrete floors.