Web-Series for Northeast Region - Session Six

Web-Series for Northeast Region - Session Six
FREE TO ATTEND! • ATTENDANCE REPORTED ON A PER-PRESENTATION BASIS
Event Agenda
Wednesday, December 21, 2022
Wednesday, December 21, 2022 | 10:00 am Central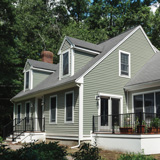 1 AIA HSW/LU CE Hour(s)
1 GBCI General Hour
Learning Objectives:
Examine latest trends in exterior moisture management systems.
Understand how the combination of PVC siding and a drainable weather resistant barrier provide a superior moisture management system.
Compare and contrast different siding substrates and installation methods
Explain the role exterior siding plays in a total moisture management solution.

Wednesday, December 21, 2022 | 11:00 am Central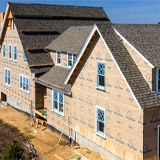 1 AIA HSW/LU CE Hour(s)
1 GBCI General Hour
Learning Objectives:
Understand why moisture management and drainage gaps, behind claddings, are more critical as we focus more on air tightness in the structure's envelope.
Recognize that a true air barrier is created with a continuous plane around the entire building envelope.
Understand how all control layers in the building envelope work together to prevent failure.
Recognize the importance of communication between trades, design professionals, and manufacturers are vital to ensure proper detailing in the building envelope.

This Event Is Intended for the Following Regions:
Click a region to view state CE requirements