Web-Series for Northwest - Session One

Web-Series for Northwest - Session One
JOIN US EACH AFTERNOON • FREE TO ATTEND! • ATTENDANCE REPORTED ON A PER-PRESENTATION BASIS
Event Agenda
Wednesday, June 15, 2022
Wednesday, June 15, 2022 | 10:00 am Central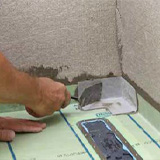 1 AIA HSW/LU CE Hour(s)
1 GBCI General Hour
Learning Objectives:
Review common waterproofing products, installation methods, and building code compliance.
Understand the relationship of movement in the surface and substrate to waterproofing.
Understand reasons for failures in waterproofing installations under tile and the relationship of failed waterproofing to durability and Sustainable Design.
Understand permeation and its impact on creating suitable water and vapor barriers for tile installations and the relationship of permeation to Indoor Air Quality.

Wednesday, June 15, 2022 | 11:00 am Central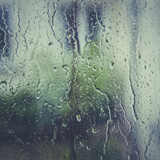 1 AIA HSW/LU CE Hour(s)
1 GBCI General Hour
Learning Objectives:
Explain why job-site conditions should be used as systems engineering requirements in construction product development.
Compare and contrast the similarities and differ-ences between silicone, urethane, and STPE sealants.
Describe the multi-step weatherproofing process of conventional window installation and how such installations fare in real-world testing conditions.
Explain new window weatherproofing techniques using liquid flashing membranes.
Instruct others on construction defect remediation using STPE technology through case-study examples.

Wednesday, June 15, 2022 | 1:00 pm Central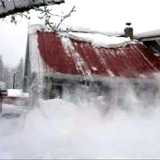 Learning Objectives:
Realize that standards or codes covering snow retention systems do not exist.
Recognize the common hazards and challenges caused when snow moves on a roof.
Visualize the disadvantages of some everyday solutions to snow difficulties.
Discuss the advantages and disadvantages of a few roof design practices used as potential solutions.
Know if different roofing types are effective solutions.
Understand how modern snow retention systems work.
List the factors to be considered in the proper engineering of snow retention devices.
Briefly explain how to eliminate ice dams with ventilation, insulation, and snow retention.

Wednesday, June 15, 2022 | 2:00 pm Central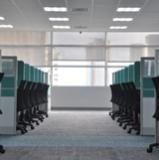 1 AIA HSW/LU CE Hour(s)
1 GBCI General Hour
Learning Objectives:
Discuss how sound control can help reduce noise pollution, sleep disturbances, litigation costs and privacy issues for building occupants and owners
Review building code criteria and guidelines including the International Building Code (IBC) and International Residential Code (IRC) to address sound control issues that affect building occupants
Describe sound control strategies to alleviate noise-induced sound damage by utilizing mass, decoupling, absorption, acoustical sealant, and other design methods
Examine sound control design methods for walls and floors using sustainable, mold-resistant fiberboards made from recycled materials

This Event Is Intended for the Following Regions:
Click a region to view state CE requirements