Web-Series for South-Central Region - Session Four

Web-Series for South-Central Region - Session Four
JOIN US FOR EACH PRESENTATION • FREE TO ATTEND! • ATTENDANCE REPORTED ON A PER-PRESENTATION BASIS
Event Agenda
Wednesday, June 21, 2023
Wednesday, June 21, 2023 | 10:00 am Central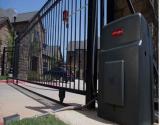 Learning Objectives:
Compare the functions of various stiles of commercial doors.
Describe the types of commercial door operators.
Discuss the features of reduction systems and solenoid brakes, as well as the NEMA ratings for enclosures.
Explain the requirements of UL 325 and how it contributes to the safe operation of commercial doors.
List the devices that meet the UL standard and describe their features.

Wednesday, June 21, 2023 | 11:00 am Central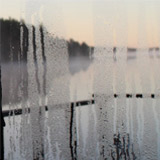 1 AIA HSW/LU CE Hour(s)
1 RCEP PDH(s) for Engineers
Learning Objectives:
Recall the three main zone variables—temperature, humidity, and particulates—and discuss their impact on a building's indoor air quality and occupant health
Explain how implementing a reheat design improves upon the standard heating and cooling scenario to provide optimal humidity levels
Define neutral air and discuss its role in providing ideal zone conditions with optimal temperature and humidity levels
Illustrate how to incorporate emerging technologies into new and existing projects in order to control temperature and humidity

Wednesday, June 21, 2023 | 1:00 pm Central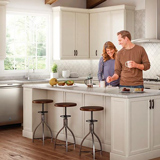 Learning Objectives:
Identify and compare various substrates and composition of kitchen cabinets. How furniture board and MDF are made with binders and materials that can off gas
Examine the features and benefits of various finish options for kitchen cabinets. How these finishes are applied regarding robotics for paint and stain booths as well as capturing and recycling fumes/off gas. Discussion on off gassing of compounds in Resins such as thermofoil and melamine cabinet finishes
Define and compare framed and frameless cabinets, as well as factory built versus assembled cabinets. Theses differences play a significant roll in how they are installed as well as the sturdiness and safety of hanging heavier weights/cabinet materials
Discuss available and new hardware options as well as best installation practices for safe and sturdy install

Wednesday, June 21, 2023 | 2:00 pm Central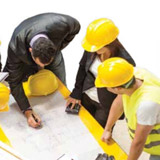 1 AIA HSW/LU CE Hour(s)
1 ICC CEU
Learning Objectives:
Define the main type of firestop systems
Describe the UL System approach to managing firestop compliance
Recognize the basics of life safety design, such as when, where and why to firestop
Identify codes and standards and discover the steps necessary to design compliant firestop solutions
Identify firestop systems by trade