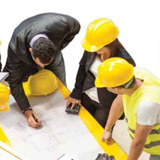 Firestopping Key Points

About the Provider
Specified Technologies Inc. is an industry leader in developing innovative fire protection systems that help stop the spread of fire, smoke, and hot gases. For 30 years now, our team has worked hand in hand with the construction industry to create simple solutions to complex firestopping problems.
Learning Objectives:
Identifying the main type of firestop systems.
Understanding of the UL System approach to managing firestop compliance.
Understanding the basics of life safety design, such as when, where and why to firestop.
Understanding codes and the steps necessary to design code compliant firestop solutions.
Identify firestop systems by trade.