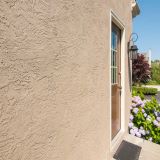 How the 2020 (7th Ed) FL Building Code and ASTM Standards Make Stucco Work in Florida

About the Provider
We are a premier coatings company with over 89 years of developing high-quality, innovative products with sustainability in mind. The ZAR® and DRYLOK® brands provide simple yet effective solutions for protecting and beautifying commercial and residential projects.
Course questions/comments
1−800−272−3235
Learning Objectives:
Articulate the specific IBC/IRC and Florida Building Code references and details regarding proper design and application of Exterior Portland Cement-Based Stucco.
Explain the ASTM C926 and C1063 standards that are the basis of the stucco and lath application standards in the Florida code and how they may…or may not apply to the Florida environment and construction techniques.
Highlight the specific climatic concerns of the warm/humid Florida environment and describe the proper design for building envelope water management using the ASTM E331 water resistance test.
Explain the methodology of calculating and designing the assembly for the proper wind resistance necessary for the Florida hurricane prone climate using ASCE 07 and the ASTM E330.
Understand the proper fastening needs for the wind loads and the proper use of sealed face barrier systems to mitigate the water intrusion.
Identify the proper cladding system warranty and know what steps are needed to provide the owner with a warranted exterior envelope.
Support the need for trained and certified installers and Document a long term maintenance schedule.