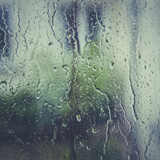 Managing Condensation, Water Intrusion, and Energy in the Real World

About the Provider
In our endless quest to make buildings look better and last longer with specialty construction chemicals, we believe we've figured out the right chemistry.
Eighty years of success in the construction industry doesn't happen randomly — it's been made possible through a fine-tuned combination of industry-leading chemistry, and the right people to partner with you. We do whatever we can to solve our customers' problems in a constantly evolving business.
Learning Objectives:
Explain why job-site conditions should be used as systems engineering requirements in construction product development.
Compare and contrast the similarities and differ-ences between silicone, urethane, and STPE sealants.
Describe the multi-step weatherproofing process of conventional window installation and how such installations fare in real-world testing conditions.
Explain new window weatherproofing techniques using liquid flashing membranes.
Instruct others on construction defect remediation using STPE technology through case-study examples.
Design Category:
(07) Thermal and Moisture Protection