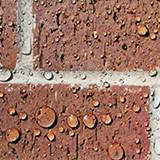 Protective Treatments for Masonry and Concrete

About the Provider
In our endless quest to make buildings look better and last longer with specialty construction chemicals, we believe we've figured out the right chemistry.
Eighty years of success in the construction industry doesn't happen randomly — it's been made possible through a fine-tuned combination of industry-leading chemistry, and the right people to partner with you. We do whatever we can to solve our customers' problems in a constantly evolving business.
Learning Objectives:
List six ways water penetration harms masonry.
Identify the two main types of protective treatments.
Research and select appropriate protective treatments.
Describe the general application procedures for protective treatments.