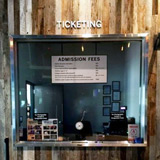 Security Pass-Thru Combinations

About the Provider
For over 30 years, USBP has been a pioneer in the design and manufacture of aluminum doors and storefront, curtain wall and transaction window systems with the highest level of protection from ballistics, blast, storm impact and forced entry. We are one of only a few select companies approved by the Department of States to provide solutions for U.S. Embassies and other Federal Government projects around the world, but we also have a wide range of solutions suitable for all applications including education, military, police stations, commercial & industrial buildings, data centers and much more.
Learning Objectives:
Define & clarify the types of bullet resistant protection levels.
Evaluate & recognize where and when to specify security windows and pass thru devices.
Specify correct products to support the design criteria.
Distinguish the differences of fire-rated applications along with added security measures and how they overlap.