Web-Series for Eastern Region - Session Three

Web-Series for Eastern Region - Session Three
Available Credits
2 RCEP PDH(s) for Engineers
JOIN US FOR EACH PRESENTATION • FREE TO ATTEND! • ATTENDANCE REPORTED ON A PER-PRESENTATION BASIS
Event Agenda
Wednesday, July 26, 2023
Wednesday, July 26, 2023 | 10:00 am Central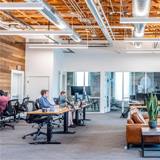 1 AIA HSW/LU CE Hour(s)
1 RCEP PDH(s) for Engineers
Learning Objectives:
Examine Indoor Air Quality (IAQ), Indoor Environmental Quality (IEQ) and evaluate the health and wellness benefits of designing projects that focus on IAQ & IEQ products, equipment and systems.
Explore building codes, standards and wellness certifications and how a building can meet the criteria to get a health and wellness designation.
Investigate the myriad of applications for IAQ and IEQ associated with HVAC systems that improve the wellbeing of building occupants and healthy building compliance.
Illustrate how HVAC systems can help design professionals achieve healthy building standards that improve IAQ and IEQ by analyzing potential scenarios. In doing so we will highlight key ways HVAC systems contribute to health and wellness criteria.

Wednesday, July 26, 2023 | 11:00 am Central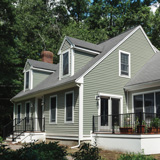 1 AIA HSW/LU CE Hour(s)
1 GBCI General Hour
Learning Objectives:
Examine latest trends in exterior moisture management systems.
Understand how the combination of PVC siding and a drainable weather resistant barrier provide a superior moisture management system.
Compare and contrast different siding substrates and installation methods
Explain the role exterior siding plays in a total moisture management solution.

Wednesday, July 26, 2023 | 1:00 pm Central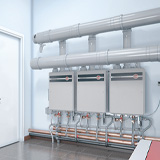 1 AIA HSW/LU CE Hour(s)
1 RCEP PDH(s) for Engineers
Learning Objectives:
Compare and contrast standard efficiency and high efficiency gas water heaters for energy consumption, cost savings, and environmental impact
Model best practices for converting from existing standard gas water heaters to high efficiency gas water heaters so projects remain cost-effective and time efficient
Determine the correct water heater for different applications based on time, temperature, and quantity to improve thermal efficiency and occupant comfort
Illustrate best practices for piping and venting multiple water heaters to ensure projects are safe and code compliant
Recall advanced and emerging technologies in water heating that improve on efficiency and building integration

This Event Is Intended for the Following Regions:
Click a region to view state CE requirements