Web-Series for Eastern Region - Session Two

Web-Series for Eastern Region - Session Two
JOIN US FOR EACH PRESENTATION • FREE TO ATTEND! • ATTENDANCE REPORTED ON A PER-PRESENTATION BASIS
Event Agenda
Wednesday, July 12, 2023
Wednesday, July 12, 2023 | 10:00 am Central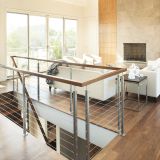 Learning Objectives:
Explain the advantages of a prefabricated custom railing system in addition to the advantages of an all stainless steel railing system.
Compare and contrast the railing system materials used for posts, top rails, and infill.
Describe common challenges with locally fabricated metal rail systems.
Evaluate how stainless steel railing systems meet health, safety, and welfare requirements.

Wednesday, July 12, 2023 | 11:00 am Central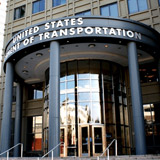 Learning Objectives:
Identify security threats which dictate design standards and product performance criteria
Compare and contrast design options to fortify buildings with security, safety, and aesthetics in mind
Define the different levels of ballistic, blast, and forced entry testing standards
Properly specify ballistic, blast, forced entry and storm impact fenestration solutions

Wednesday, July 12, 2023 | 1:00 pm Central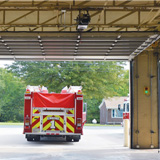 Learning Objectives:
Explain how different types of safety sensors are installed and function to ensure the safe operation of an automatic commercial door
State the safety requirements for UL 325 compliance, specifically as they relate to firehouse door applications.
List the various types of commercial doors and commercial door operators available, as well as their applications
Describe the various safety and performance accessories available to suit the needs of a firehouse and state how they contribute to a safe and effective work environment.

This Event Is Intended for the Following Regions:
Click a region to view state CE requirements