Web-Series for Northeast Region - Session Five

Web-Series for Northeast Region - Session Five
Available Credits
2 RCEP PDH(s) for Engineers
JOIN US EACH AFTERNOON • FREE TO ATTEND! • ATTENDANCE REPORTED ON A PER-PRESENTATION BASIS
Event Agenda
Wednesday, December 14, 2022
Wednesday, December 14, 2022 | 10:00 am Central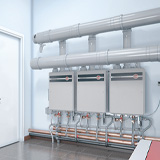 1 AIA HSW/LU CE Hour(s)
1 RCEP PDH(s) for Engineers
Learning Objectives:
Compare and contrast standard efficiency and high efficiency gas water heaters for energy consumption, cost savings, and environmental impact
Model best practices for converting from existing standard gas water heaters to high efficiency gas water heaters so projects remain cost-effective and time efficient
Determine the correct water heater for different applications based on time, temperature, and quantity to improve thermal efficiency and occupant comfort
Illustrate best practices for piping and venting multiple water heaters to ensure projects are safe and code compliant
Recall advanced and emerging technologies in water heating that improve on efficiency and building integration

Wednesday, December 14, 2022 | 11:00 am Central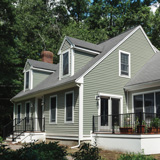 1 AIA HSW/LU CE Hour(s)
1 GBCI General Hour
Learning Objectives:
Examine latest trends in exterior moisture management systems.
Understand how the combination of PVC siding and a drainable weather resistant barrier provide a superior moisture management system.
Compare and contrast different siding substrates and installation methods
Explain the role exterior siding plays in a total moisture management solution.

Wednesday, December 14, 2022 | 1:00 pm Central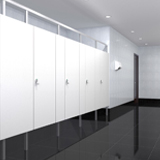 1 AIA HSW/LU CE Hour(s)
1 GBCI General Hour
1 IDCEC HSW CEU(s)
Learning Objectives:
Identify the strengths and weaknesses of five material options available for restroom partitions to discover products that offer durability, sustainability, and safety features.
Discuss the characteristics of HDPE and explain how it promotes a healthier environment for building occupants.
Analyze why the life-cycle assessment and the life-cycle cost analysis are having an impact on product specification and how that is affecting green building certification programs.
Explain ways that manufacturers can make conscientious choices that specifically benefit the environment and why those business practices should be considered when specifying products have the capacity to contribute to a healthier environment for people.

Wednesday, December 14, 2022 | 2:00 pm Central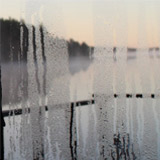 1 AIA HSW/LU CE Hour(s)
1 RCEP PDH(s) for Engineers
Learning Objectives:
Recall the three main zone variables—temperature, humidity, and particulates—and discuss their impact on a building's indoor air quality and occupant health
Explain how implementing a reheat design improves upon the standard heating and cooling scenario to provide optimal humidity levels
Define neutral air and discuss its role in providing ideal zone conditions with optimal temperature and humidity levels
Illustrate how to incorporate emerging technologies into new and existing projects in order to control temperature and humidity

This Event Is Intended for the Following Regions:
Click a region to view state CE requirements