Web-Series for Northwest Region - Session One

Web-Series for Northwest Region - Session One
JOIN US FOR EACH SESSION! • FREE TO ATTEND! • ATTENDANCE REPORTED ON A PER-PRESENTATION BASIS

Founded in 1954 by Emmanuel Mullet, Wayne Dalton was built on a dedication to ingenuity and customer service. As our business grew, so did our commitment to expanding our product lines, leading the company to become one of the largest door manufacturers in the United States. Since the beginning, we've remained committed to being the garage door partner whose innovation drives dealer productivity and provides industry-leading garage door solutions. In an effort to continue this innovation, Wa...
Event Agenda
Wednesday, February 1, 2023
Wednesday, February 1, 2023 | 10:00 am Central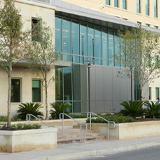 Learning Objectives:
Define the four different types of resistance technologies that are used to protect occupants from weapons, impact, and explosives
Identify the organizations that create standards and testing for resistance technologies to ensure these products are capable of securing the building in the event of an attack
Evaluate anti-ballistic products, specifically panels, windows, and doors, on their durability and safety
Apply knowledge of anti-ballistic technology and specify products to promote safe environments

Wednesday, February 1, 2023 | 11:00 am Central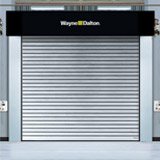 Learning Objectives:
Understand the different types of High Performance High Speed rolling doors and their applications.
Understand how HPHS rolling doors ensure safety and welfare of occupants by using sustainable and energy efficient designs.
Understand how HPHS rolling doors can reduce airborne contaminant flow, increase productivity and traffic flow, reduce operational and energy costs, enhance security.
Evaluate criteria to select and specify the appropriate rolling door for various applications, by understanding the different features and options.

Wednesday, February 1, 2023 | 1:00 pm Central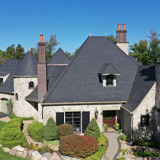 Learning Objectives:
List the green features of virgin-engineered polymer composite roofing materials
State the design and architectural benefits of specifying a composite roofing solution including product integrity, versatility, and aesthetics
Compare the advantages and disadvantages of traditional roofing materials versus synthetic products
Discuss the durability and long life-cycle of composite roofing materials including the various testing methods and approvals related to roofing materials

This Event Is Intended for the Following Regions:
Click a region to view state CE requirements