Web-Series for Northwest - Session Three

Web-Series for Northwest - Session Three
JOIN US EACH AFTERNOON • FREE TO ATTEND! • ATTENDANCE REPORTED ON A PER-PRESENTATION BASIS
Event Agenda
Wednesday, July 6, 2022
Wednesday, July 6, 2022 | 10:00 am Central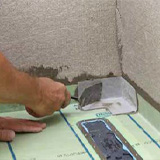 1 AIA HSW/LU CE Hour(s)
1 GBCI General Hour
Learning Objectives:
Review common waterproofing products, installation methods, and building code compliance.
Understand the relationship of movement in the surface and substrate to waterproofing.
Understand reasons for failures in waterproofing installations under tile and the relationship of failed waterproofing to durability and Sustainable Design.
Understand permeation and its impact on creating suitable water and vapor barriers for tile installations and the relationship of permeation to Indoor Air Quality.

Wednesday, July 6, 2022 | 11:00 am Central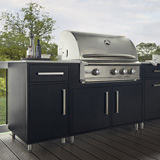 1 AIA HSW/LU CE Hour(s)
1 GBCI General Hour
Learning Objectives:
Understand the evolution of the outdoor living market.
Address trends and materials used in outdoor living spaces.
Apply standard design principles and how they relate to outdoor living spaces.
Identify and explain common misconceptions and safety issues in designing outdoor living spaces.
Explain proper use and care of outdoor living spaces and how to avoid them for extended performance.

This Event Is Intended for the Following Regions:
Click a region to view state CE requirements