Web-Series for Northwest - Session Two

Web-Series for Northwest - Session Two
JOIN US EACH AFTERNOON • FREE TO ATTEND! • ATTENDANCE REPORTED ON A PER-PRESENTATION BASIS

Founded in 1954 by Emmanuel Mullet, Wayne Dalton was built on a dedication to ingenuity and customer service. As our business grew, so did our commitment to expanding our product lines, leading the company to become one of the largest door manufacturers in the United States. Since the beginning, we've remained committed to being the garage door partner whose innovation drives dealer productivity and provides industry-leading garage door solutions. In an effort to continue this innovation, Wa...
Event Agenda
Wednesday, June 22, 2022
Wednesday, June 22, 2022 | 10:00 am Central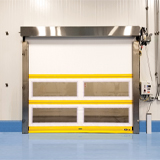 1 AIA HSW/LU CE Hour(s)
1 RCEP PDH(s) for Engineers
Learning Objectives:
Explain how high performance doors can promote safety, efficiency, and productivity in food and beverage manufacturing
Illustrate key zones in a food and beverage manufacturing facility that benefit from high performance doors and evaluate different freezer, cooler, and warehouse solutions
Recognize unique environmental, safety, and electrical conditions that impact the performance of high performance door systems and identify regulations and standards that address these issues
Discuss how to effectively specify high performance doors in food and beverage applications through case studies

Wednesday, June 22, 2022 | 11:00 am Central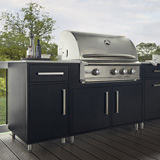 1 AIA HSW/LU CE Hour(s)
1 GBCI General Hour
Learning Objectives:
Understand the evolution of the outdoor living market.
Address trends and materials used in outdoor living spaces.
Apply standard design principles and how they relate to outdoor living spaces.
Identify and explain common misconceptions and safety issues in designing outdoor living spaces.
Explain proper use and care of outdoor living spaces and how to avoid them for extended performance.

Wednesday, June 22, 2022 | 1:00 pm Central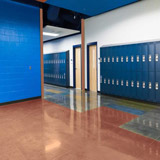 1 AIA HSW/LU CE Hour(s)
1 GBCI General Hour
Learning Objectives:
Compare the waste generation characteristics of lithium-silicate hardener/densifiers to older potassium and sodium-silicate hardeners/densifiers.
Estimate the expected service life of a finished concrete floor and rate it for sustainability on a scale of "good-fair-poor."
List two ways finished concrete floors "perform" that contribute to sustainability.
Explain how regular maintenance contributes to sustainability of polished concrete floors.

Wednesday, June 22, 2022 | 2:00 pm Central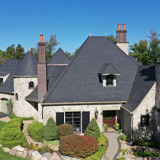 Learning Objectives:
List the green features of virgin-engineered polymer composite roofing materials
State the design and architectural benefits of specifying a composite roofing solution including product integrity, versatility, and aesthetics
Compare the advantages and disadvantages of traditional roofing materials versus synthetic products
Discuss the durability and long life-cycle of composite roofing materials including the various testing methods and approvals related to roofing materials

This Event Is Intended for the Following Regions:
Click a region to view state CE requirements