Web-Series for South-Central Region - Session One

Web-Series for South-Central Region - Session One
JOIN US EACH AFTERNOON • FREE TO ATTEND! • ATTENDANCE REPORTED ON A PER-PRESENTATION BASIS
Event Agenda
Wednesday, June 1, 2022
Wednesday, June 1, 2022 | 10:00 am Central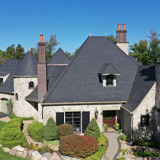 Learning Objectives:
List the green features of virgin-engineered polymer composite roofing materials
State the design and architectural benefits of specifying a composite roofing solution including product integrity, versatility, and aesthetics
Compare the advantages and disadvantages of traditional roofing materials versus synthetic products
Discuss the durability and long life-cycle of composite roofing materials including the various testing methods and approvals related to roofing materials

Wednesday, June 1, 2022 | 11:00 am Central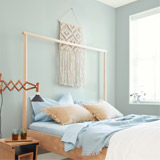 1 AIA HSW/LU CE Hour(s)
1 IDCEC HSW CEU(s)
Learning Objectives:
Understand the four main ingredients in paint and explain the benefits of high-quality pigments and resins
Recognize the limitations of color matching due to the differences in ingredients and color prescriptions and how this impacts the appearance of paint applied to a substrate.
Provide examples that illustrate the relationship between material costs and labor costs, and the impact of specifying premium products.
Distinguish between a detailed paint schedule and a paint schedule that leaves room for interpretation and substitutions.
Understand the concepts that influenced the development of the Color Trends 2022 palette.