Web-Series for South-Central Region - Session One

Web-Series for South-Central Region - Session One
Available Credits
1 RCEP PDH(s) for Engineers
JOIN US FOR EACH PRESENTATION • FREE TO ATTEND! • ATTENDANCE REPORTED ON A PER-PRESENTATION BASIS
Event Agenda
Wednesday, February 15, 2023
Wednesday, February 15, 2023 | 10:00 am Central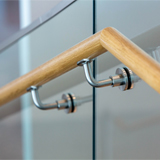 Learning Objectives:
Identify the different metals and their respective metal finishes.
Explain the importance of selecting the proper manufacturer for decorative railing specification.
Discuss the value of selecting a single-source provider.
Review the significance of designing the proper mounting conditions to support railings.

Wednesday, February 15, 2023 | 11:00 am Central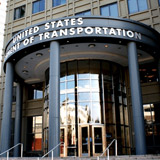 Learning Objectives:
Identify security threats which dictate design standards and product performance criteria
Compare and contrast design options to fortify buildings with security, safety, and aesthetics in mind
Define the different levels of ballistic, blast, and forced entry testing standards
Properly specify ballistic, blast, forced entry and storm impact fenestration solutions

Wednesday, February 15, 2023 | 1:00 pm Central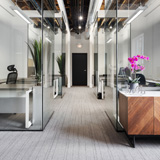 1 AIA HSW/LU CE Hour(s)
1 GBCI General Hour
1 RCEP PDH(s) for Engineers
Learning Objectives:
Define and discuss the effects of thermal and acoustic comfort on building occupants that improve health, wellness, and productivity while evaluating the cost-efficiency, design considerations and the evolving HVAC industry.
Explore the Commercial HVAC market and comparatively analyze the types of HVAC systems available for commercial use that optimize durability, innovation and sustainability.
Identify the details that are important to ensure optimal occupant comfort and details that should be confirmed up-front to avoid future change-orders, unexpected costs, and errors that can cause safety concerns or negatively affect enhancing longevity and reliability.
Recall important unit placement considerations for optimized performance and articulate the importance of proper service and maintenance clearance for operation and safety.

Wednesday, February 15, 2023 | 2:00 pm Central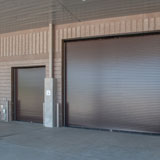 Learning Objectives:
Understand the different types and applications of high performance high speed rolling doors and how they help ensure the safety and welfare of the occupants
Understand how high performance high speed rolling doors contribute to the sustainable design principles and energy efficient building design
Increase the welfare of the building operators with, Increase productivity, Reduce operational and energy costs, Enhance safety of building operators, and Enhance security
Evaluate key criteria to select and specify the appropriate doors for various applications, by understanding the different features and options