Web-Series for South-Central Region - Session Three

Web-Series for South-Central Region - Session Three
JOIN US FOR EACH PRESENTATION • FREE TO ATTEND! • ATTENDANCE REPORTED ON A PER-PRESENTATION BASIS
Event Agenda
Wednesday, May 24, 2023
Wednesday, May 24, 2023 | 10:00 am Central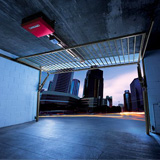 1 AIA HSW/LU CE Hour(s)
1 GBCI General Hour
Learning Objectives:
Identify the types of gate operators that are used to maneuver the various gates that are available
Explain how to identify entrapment zone's, and how to place entrapment protection devices to meet the standards, as well as explain the difference between monitored and non-monitored entrapment protection devices
Define the requirements of the UL 325 and ASTM F2200 standards as they apply to gate and gate operator installations
Define the type's of gates that are available in today's market place

Wednesday, May 24, 2023 | 11:00 am Central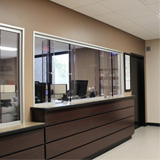 Learning Objectives:
Evaluate the variety of innovative resistance technologies that are used to protect occupants and assets from threats including blast and ballistic assault
Explore the standards organizations that create the criteria and testing for resistance technologies to determine the successfulness of these products protecting life and securing a building in the event of blast or ballistic attack
Analyze panels, windows, doors & related physical security products engineered to provide durability and safety against threats to life, buildings and assets
Apply knowledge of anti-ballistic technology through case studies that highlight products that protect and provide comprehensive security

Wednesday, May 24, 2023 | 1:00 pm Central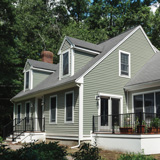 1 AIA HSW/LU CE Hour(s)
1 GBCI General Hour
Learning Objectives:
Examine latest trends in exterior moisture management systems.
Understand how the combination of PVC siding and a drainable weather resistant barrier provide a superior moisture management system.
Compare and contrast different siding substrates and installation methods
Explain the role exterior siding plays in a total moisture management solution.

Wednesday, May 24, 2023 | 2:00 pm Central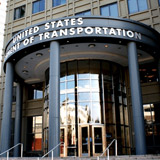 Learning Objectives:
Identify security threats which dictate design standards and product performance criteria
Compare and contrast design options to fortify buildings with security, safety, and aesthetics in mind
Define the different levels of ballistic, blast, and forced entry testing standards
Properly specify ballistic, blast, forced entry and storm impact fenestration solutions