Web-Series for South-Central Region - Session Two

Web-Series for South-Central Region - Session Two
Available Credits
1 RCEP PDH(s) for Engineers
JOIN US EACH AFTERNOON • FREE TO ATTEND! • ATTENDANCE REPORTED ON A PER-PRESENTATION BASIS
Event Agenda
Wednesday, July 13, 2022
Wednesday, July 13, 2022 | 10:00 am Central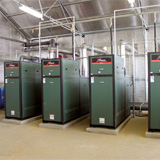 1 AIA HSW/LU CE Hour(s)
1 GBCI General Hour
1 RCEP PDH(s) for Engineers
Learning Objectives:
Review combustion fundamentals and differentiate between condensing and non-condensing water heater systems
Discuss how misapplication of water heaters and boilers can cause major concerns and dangerous environments for contractors and occupants
Identify the end results of poor venting, including increased liability, destroyed boiler components, and potential risks to occupant safety
Recall minimum combustible clearance and minimum service clearance guidelines and articulate the importance of proper service clearance for operation and safety
Judge real world applications for proper venting, clearance, piping, and other processes to ensure best practices and guidelines have been followed

Wednesday, July 13, 2022 | 11:00 am Central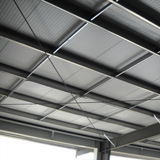 1 AIA HSW/LU CE Hour(s)
1 GBCI General Hour
Learning Objectives:
Understand the concept of Insulated Roof Deck Technology and why they have been developed.
Articulate the benefits of Insulated Roof Decks when compared to more traditional materials used in commercial low slope roofing.
Outline the diaphragm sheer and non-diaphragm options for Insulated Roof Decks.
Realize the proper design & application strategies for Insulated Roof Decks.

Wednesday, July 13, 2022 | 1:00 pm Central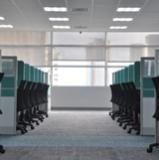 1 AIA HSW/LU CE Hour(s)
1 GBCI General Hour
Learning Objectives:
Discuss how sound control can help reduce noise pollution, sleep disturbances, litigation costs and privacy issues for building occupants and owners
Review building code criteria and guidelines including the International Building Code (IBC) and International Residential Code (IRC) to address sound control issues that affect building occupants
Describe sound control strategies to alleviate noise-induced sound damage by utilizing mass, decoupling, absorption, acoustical sealant, and other design methods
Examine sound control design methods for walls and floors using sustainable, mold-resistant fiberboards made from recycled materials

Wednesday, July 13, 2022 | 2:00 pm Central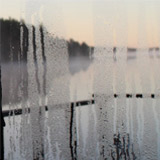 1 AIA HSW/LU CE Hour(s)
1 RCEP PDH(s) for Engineers
Learning Objectives:
Recall the three main zone variables—temperature, humidity, and particulates—and discuss their impact on a building's indoor air quality and occupant health
Explain how implementing a reheat design improves upon the standard heating and cooling scenario to provide optimal humidity levels
Define neutral air and discuss its role in providing ideal zone conditions with optimal temperature and humidity levels
Illustrate how to incorporate emerging technologies into new and existing projects in order to control temperature and humidity