Web-Series for Southwest Region - Session Three

Web-Series for Southwest Region - Session Three
Available Credits
1 RCEP PDH(s) for Engineers
JOIN US FOR EACH PRESENTATION • FREE TO ATTEND! • ATTENDANCE REPORTED ON A PER-PRESENTATION BASIS
Event Agenda
Wednesday, August 30, 2023
Wednesday, August 30, 2023 | 10:00 am Central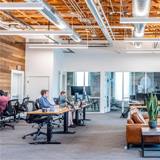 1 AIA HSW/LU CE Hour(s)
1 RCEP PDH(s) for Engineers
Learning Objectives:
Examine Indoor Air Quality (IAQ), Indoor Environmental Quality (IEQ) and evaluate the health and wellness benefits of designing projects that focus on IAQ & IEQ products, equipment and systems.
Explore building codes, standards and wellness certifications and how a building can meet the criteria to get a health and wellness designation.
Investigate the myriad of applications for IAQ and IEQ associated with HVAC systems that improve the wellbeing of building occupants and healthy building compliance.
Illustrate how HVAC systems can help design professionals achieve healthy building standards that improve IAQ and IEQ by analyzing potential scenarios. In doing so we will highlight key ways HVAC systems contribute to health and wellness criteria.

Wednesday, August 30, 2023 | 11:00 am Central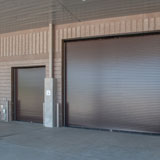 Learning Objectives:
Understand the different types and applications of high performance high speed rolling doors and how they help ensure the safety and welfare of the occupants
Understand how high performance high speed rolling doors contribute to the sustainable design principles and energy efficient building design
Increase the welfare of the building operators with, Increase productivity, Reduce operational and energy costs, Enhance safety of building operators, and Enhance security
Evaluate key criteria to select and specify the appropriate doors for various applications, by understanding the different features and options

Wednesday, August 30, 2023 | 1:00 pm Central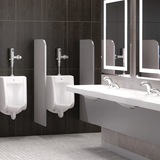 1 AIA HSW/LU CE Hour(s)
1 ASPE CE Hour
1 IDCEC HSW CEU(s)
Learning Objectives:
Discuss how handwashing systems streamline the restroom ecosystem, improving effectiveness and reliability.
Explain the health benefits of utilizing touchless sensor faucets and soap dispensers in commercial restrooms
Compare material options and features of sensor flush valves for durability, sustainability, and performance
Illustrate how to specify IoT connected plumbing fixtures and other features to create a smart commercial restroom

Wednesday, August 30, 2023 | 2:00 pm Central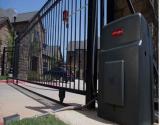 Learning Objectives:
Compare the functions of various stiles of commercial doors.
Describe the types of commercial door operators.
Discuss the features of reduction systems and solenoid brakes, as well as the NEMA ratings for enclosures.
Explain the requirements of UL 325 and how it contributes to the safe operation of commercial doors.
List the devices that meet the UL standard and describe their features.

This Event Is Intended for the Following Regions:
Click a region to view state CE requirements