Atlanta, GA - Thursday February 23, 2023

Event Date
Thursday February 23, 2023
Available Credits
Up to 8 AIA HSW/LU CE Hour(s)
Up to 3 GBCI General Hour
4400 Ashford-Dunwoody Rd
Atlanta, GA 30346
JOIN US IN YOUR CITY • REGISTER BELOW • ATTENDANCE REPORTED ON A PER-PRESENTATION BASIS

Ron Blank & Associates bridges the gap between design professionals & building product manufacturers through online, face-to-face, and webinar AIA/HSW and SD continuing education courses, USGBC/GBCI continuing ed. for LEED AP's, direct product representation, and product rep/installer training services.
Event Agenda
Thursday, February 23, 2023
7:30 am
8:00 am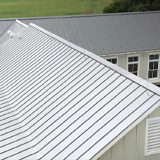 Learning Objectives:
Discuss the evolution of architectural metals and current processing methods that are used to promote efficiency in design, safety, and installation
Identify the environmental benefits of jobsite roof system fabrication and how it reduces packaging and product waste and increases weathertight warranties
Describe testing and standards for architectural standing seam metal roof panel systems that ensure a roof will withstand standard loads, strong winds, and other issues relating to structural integrity and occupant safety
Illustrate the many design options available when using architectural metals in a variety of markets and applications

9:10 am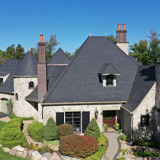 Learning Objectives:
List the green features of virgin-engineered polymer composite roofing materials
State the design and architectural benefits of specifying a composite roofing solution including product integrity, versatility, and aesthetics
Compare the advantages and disadvantages of traditional roofing materials versus synthetic products
Discuss the durability and long life-cycle of composite roofing materials including the various testing methods and approvals related to roofing materials

10:20 am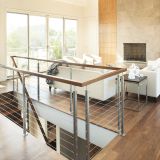 Learning Objectives:
Explain the advantages of a prefabricated custom railing system in addition to the advantages of an all stainless steel railing system.
Compare and contrast the railing system materials used for posts, top rails, and infill.
Describe common challenges with locally fabricated metal rail systems.
Evaluate how stainless steel railing systems meet health, safety, and welfare requirements.

11:30 am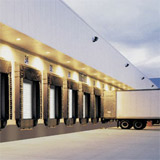 Learning Objectives:
How ensuring proper clearances around the door and using the proper track ensure safe operation of the door.
Learn what accessories are available to design into the door to meet the users needs, including safety and security.
How thermal air infiltration and insulation affects energy efficiency.
Select the correct door for the application to meet the needs of the end user from residential/commercial, to commercial, industrial, or specialty applications.

12:30 pm
1:00 pm
2:10 pm
3:20 pm
4:30 pm
COVID-19 Protocols
Just like you, we are excited for the opportunity to resume live events. That being said, the health and safety of our attendees and presenters is our prime concern so, in addition to specific venue infection prevention procedures, we are doing the following:
Requiring that any presenter or attendee with any COVID-19 symptoms not attend the event (full refunds given, no matter how late the notice)
Working with venues to allow for social distancing while seated at the event
Providing hand sanitizer at the entrance to the presentation space
Following best practices for food distribution at the event
Monitoring and following local guidelines/mandates for infection prevention
State CE Requirements
Professional Licensing Boards Division