Troy, MI - Tuesday July 26, 2022

Event Date
Tuesday July 26, 2022
Available Credits
Up to 8 AIA HSW/LU CE Hour(s)
Up to 2 GBCI General Hour
2089 W Big Beaver Rd
Troy, MI 48084
JOIN US IN YOUR CITY • REGISTER BELOW • ATTENDANCE REPORTED ON A PER-PRESENTATION BASIS
Event Agenda
Tuesday, July 26, 2022
7:30 am
8:00 am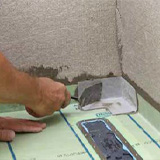 1 AIA HSW/LU CE Hour(s)
1 GBCI General Hour
Learning Objectives:
Review common waterproofing products, installation methods, and building code compliance.
Understand the relationship of movement in the surface and substrate to waterproofing.
Understand reasons for failures in waterproofing installations under tile and the relationship of failed waterproofing to durability and Sustainable Design.
Understand permeation and its impact on creating suitable water and vapor barriers for tile installations and the relationship of permeation to Indoor Air Quality.

9:10 am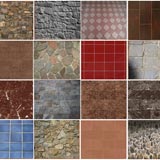 Learning Objectives:
Describe new trends in shower design and installation systems that provide an environment supporting an individuals ability to accomplish day-to-day activities without assistance or with minimal assistance.
Discuss current industry standards and their impact on shower systems from a safe entry to shower and exit from shower, while being able to clean to a healthy standard.
Explain design and barrier-free shower installation techniques to accommodate various construction obstacles, while complying with building standards and social sustainability.
Present new installation methodology and systems which offer site flexibility as well as provide for a durable, watertight installation.

10:20 am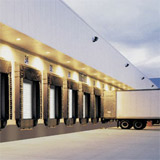 Learning Objectives:
How ensuring proper clearances around the door and using the proper track ensure safe operation of the door.
Learn what accessories are available to design into the door to meet the users needs, including safety and security.
How thermal air infiltration and insulation affects energy efficiency.
Select the correct door for the application to meet the needs of the end user from residential/commercial, to commercial, industrial, or specialty applications.

11:30 am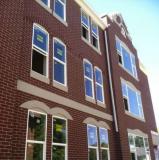 Learning Objectives:
Review changes in the IBC 2021 that affect cladding materials with continuous insulation
Explore some available options or concerns with Division 7 cladding systems using IBC Chapter 26 foam plastic insulation
Outline the critical detailing regarding continuous insulation as it relates to a watertight building
Understand how an integrated CI assembly provides a viable solution to meeting these needs

12:30 pm
1:00 pm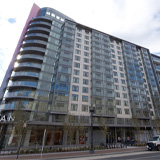 Learning Objectives:
Summarize the key role that the Fabricator should play in the overall design process using exterior cladding. This early Fabricator involvement along with the Manufacturer and Installer, will streamline the design process, timely completion and cost effectiveness
Discuss the various surface materials, their features and benefits, and how they contribute to energy performance
Discuss the advantages of the standard attachment system options in developing the total wall assembly and how they work in tandem with the other components such as continuous insulation and water barriers
Discuss the advantages of various attachment systems in developing the total wall assembly and how they work in tandem with other components such as continuous insulation and water barriers
Explain the various code requirements including fire testing, etc.
Discuss the fabrication process including design, project management, fabrication efficiencies and installation
Describe the significance of manufacturing and fabricating in an environmentally responsible manner

2:10 pm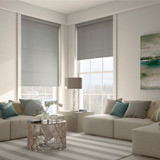 1 AIA HSW/LU CE Hour(s)
1 IDCEC HSW CEU(s)
Learning Objectives:
Translucent vs. Transparent Fabrics: Creating the best Environment for Occupancy Comfort.
The Global Impact of Sustainable Fabrics.
Antimicrobial Fabrics: How Roller Shade Fabric can help prevent the growth and spread of bacteria.
Evaluate Energy Efficient Alternative Fabrics and the impact to reduce the building energy consumption.

3:20 pm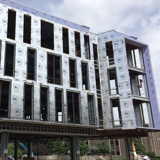 Learning Objectives:
Understand how proper building envelope design can contribute to Building Longevity and Sustainability and how these concepts impact making building more energy efficient, as well as increasing indoor air quality and occupant comfort.
Understand how aluminum faced polyiso continuous insulation can provide the Air and Water Resistive Barrier, in addition to providing thermal control, and be incorporated into an NFPA 285 Wall Assembly.
Discuss the benefits obtained from incorporating polyiso continuous insulation in steel stud building envelope design to comply with building and energy codes.
Identify the key properties of polyiso insulation and associated components that should be addressed when specifying and insulation system incorporating Air & Water Resistive Barrier functionality, for optimal energy performance and design efficiency.

4:30 pm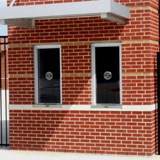 1 AIA HSW/LU CE Hour(s)
1 GBCI General Hour
Learning Objectives:
Define & clarify the types of bullet resistant protection levels
Evaluate & recognize where and when to specify security windows and pass thru devices
Specify correct products to support the design criteria
Distinguish the differences of fire-rated applications along with added security measures and how they overlap

COVID-19 Protocols
Just like you, we are excited for the opportunity to resume live events. That being said, the health and safety of our attendees and presenters is our prime concern so, in addition to specific venue infection prevention procedures, we are doing the following:
Requiring that any presenter or attendee with any COVID-19 symptoms not attend the event (full refunds given, no matter how late the notice)
Working with venues to allow for social distancing while seated at the event
Providing hand sanitizer at the entrance to the presentation space
Following best practices for food distribution at the event
Monitoring and following local guidelines/mandates for infection prevention
State CE Requirements
Department of Licensing and Regulatory Affairs