Princeton, NJ - Thursday August 17, 2023

Event Date
Thursday August 17, 2023
Available Credits
Up to 8 AIA HSW/LU CE Hour(s)
Up to 4 GBCI General Hour
Up to 1 RCEP PDH(s) for Engineers
Miele Experience Center Princeton
9 Independence Way
Princeton, NJ 08540
JOIN US IN YOUR CITY • REGISTER BELOW • ATTENDANCE REPORTED ON A PER-PRESENTATION BASIS

Miele is a German manufacturer of high-end domestic appliances and commercial equipment, headquartered in Gütersloh, Ostwestfalen-Lippe. The company was founded in 1899 by Carl Miele and Reinhard Zinkann, and it has always been a family-owned and run company.
Event Agenda
Thursday, August 17, 2023
7:30 am
8:00 am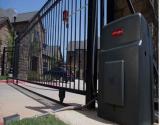 Learning Objectives:
Compare the functions of various stiles of commercial doors.
Describe the types of commercial door operators.
Discuss the features of reduction systems and solenoid brakes, as well as the NEMA ratings for enclosures.
Explain the requirements of UL 325 and how it contributes to the safe operation of commercial doors.
List the devices that meet the UL standard and describe their features.

9:10 am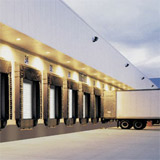 Learning Objectives:
How ensuring proper clearances around the door and using the proper track ensure safe operation of the door.
Learn what accessories are available to design into the door to meet the users needs, including safety and security.
How thermal air infiltration and insulation affects energy efficiency.
Select the correct door for the application to meet the needs of the end user from residential/commercial, to commercial, industrial, or specialty applications.

10:20 am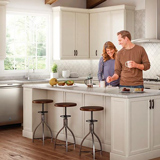 Learning Objectives:
Identify and compare various substrates and composition of kitchen cabinets. How furniture board and MDF are made with binders and materials that can off gas
Examine the features and benefits of various finish options for kitchen cabinets. How these finishes are applied regarding robotics for paint and stain booths as well as capturing and recycling fumes/off gas. Discussion on off gassing of compounds in Resins such as thermofoil and melamine cabinet finishes
Define and compare framed and frameless cabinets, as well as factory built versus assembled cabinets. Theses differences play a significant roll in how they are installed as well as the sturdiness and safety of hanging heavier weights/cabinet materials
Discuss available and new hardware options as well as best installation practices for safe and sturdy install

11:30 am
1 AIA HSW/LU CE Hour(s)
1 GBCI General Hour
1 IDCEC HSW CEU(s)
Learning Objectives:
Identify how to design a touchless, hygienic restroom environment that supports health and wellbeing
Define proper hand hygiene techniques and the role it plays in commercial restroom design
Detail how including hand dryers in your commercial restroom design can mitigate the spread of germs improving workplace health and safety
Recognize key sustainability attributes of hand dryers, and the future evolution of commercial restroom design

12:30 pm
1:00 pm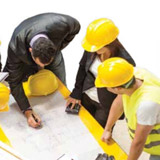 1 AIA HSW/LU CE Hour(s)
1 ICC CEU
Learning Objectives:
Define the main type of firestop systems
Describe the UL System approach to managing firestop compliance
Recognize the basics of life safety design, such as when, where and why to firestop
Identify codes and standards and discover the steps necessary to design compliant firestop solutions
Identify firestop systems by trade

2:10 pm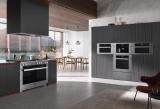 1 AIA HSW/LU CE Hour(s)
1 IDCEC HSW CEU(s)
Learning Objectives:
Understand smart home technologies and the benefits to the built environment and its occupants
Recognize available appliances that promote healthy living
Learn about the futures in residential appliances and how it can deliver intuitive and meaningful features that benefit the built environment
Review safety mechanisms available in home appliances which engender occupant relief and welfare

3:20 pm
4:30 pm
COVID-19 Protocols
Just like you, we are excited for the opportunity to resume live events. That being said, the health and safety of our attendees and presenters is our prime concern so, in addition to specific venue infection prevention procedures, we are doing the following:
Requiring that any presenter or attendee with any COVID-19 symptoms not attend the event (full refunds given, no matter how late the notice)
Working with venues to allow for social distancing while seated at the event
Providing hand sanitizer at the entrance to the presentation space
Following best practices for food distribution at the event
Monitoring and following local guidelines/mandates for infection prevention