Columbus, OH - Thursday July 14, 2022

Event Date
Thursday July 14, 2022
Available Credits
Up to 8 AIA HSW/LU CE Hour(s)
Up to 3 GBCI General Hour
Up to 1 RCEP PDH(s) for Engineers
The Fawcett Center at The Ohio State University
2400 Olentangy River Rd.
Columbus, OH 43210
JOIN US IN YOUR CITY • REGISTER BELOW • ATTENDANCE REPORTED ON A PER-PRESENTATION BASIS

Founded in 1954 by Emmanuel Mullet, Wayne Dalton was built on a dedication to ingenuity and customer service. As our business grew, so did our commitment to expanding our product lines, leading the company to become one of the largest door manufacturers in the United States. Since the beginning, we've remained committed to being the garage door partner whose innovation drives dealer productivity and provides industry-leading garage door solutions. In an effort to continue this innovation, Wa...
Event Agenda
Thursday, July 14, 2022
7:30 am
8:00 am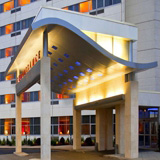 Learning Objectives:
Discuss canopy design elements, as well as attachment and structural needs in order to take control of the process and drive cost.
Explain how proper canopy design determines the green building benefits such as reduction in energy usage, costs, and building emissions while promoting health and wellness.
Address specific challenges in form and function and how to deal with those challenges in the early stages to avoid late-stage revisions and higher project costs
Discuss when to use differing attachments, and how those choices affect the safety and structure of the wall surface as well as the environmental benefits of a canopy system.

9:10 am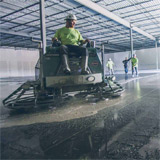 Learning Objectives:
Explain the benefits of polished concrete
Describe flooring job types and considerations required when specifying for each
Be able to plan and implement a mockup as part of the project to validate that specifications meet expected outcomes
Be able to select appropriate protective treatments for a given flooring use and aesthetic intent

10:20 am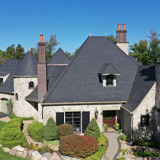 Learning Objectives:
List the green features of virgin-engineered polymer composite roofing materials
State the design and architectural benefits of specifying a composite roofing solution including product integrity, versatility, and aesthetics
Compare the advantages and disadvantages of traditional roofing materials versus synthetic products
Discuss the durability and long life-cycle of composite roofing materials including the various testing methods and approvals related to roofing materials

11:20 am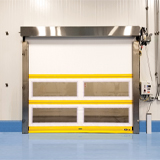 1 AIA HSW/LU CE Hour(s)
1 RCEP PDH(s) for Engineers
Learning Objectives:
Explain how high performance doors can promote safety, efficiency, and productivity in food and beverage manufacturing
Illustrate key zones in a food and beverage manufacturing facility that benefit from high performance doors and evaluate different freezer, cooler, and warehouse solutions
Recognize unique environmental, safety, and electrical conditions that impact the performance of high performance door systems and identify regulations and standards that address these issues
Discuss how to effectively specify high performance doors in food and beverage applications through case studies

12:30 pm
1:00 pm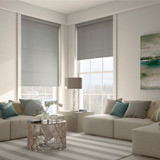 1 AIA HSW/LU CE Hour(s)
1 IDCEC HSW CEU(s)
Learning Objectives:
Translucent vs. Transparent Fabrics: Creating the best Environment for Occupancy Comfort.
The Global Impact of Sustainable Fabrics.
Antimicrobial Fabrics: How Roller Shade Fabric can help prevent the growth and spread of bacteria.
Evaluate Energy Efficient Alternative Fabrics and the impact to reduce the building energy consumption.

2:10 pm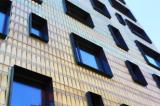 Learning Objectives:
Examine the inherent properties of copper that make it an efficient building material and how design professionals can incorporate these characteristics into high performing buildings and infrastructure
Assess recent construction projects utilizing copper and copper alloys in roofing, wall cladding, and ornamental systems
Define copper, identify common copper alloy families, and interpret how copper is 100% recyclable
Discuss the functional contributions of copper and copper alloys as part of a sustainable building design

3:20 pm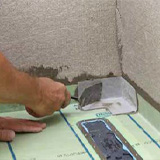 1 AIA HSW/LU CE Hour(s)
1 GBCI General Hour
Learning Objectives:
Review common waterproofing products, installation methods, and building code compliance.
Understand the relationship of movement in the surface and substrate to waterproofing.
Understand reasons for failures in waterproofing installations under tile and the relationship of failed waterproofing to durability and Sustainable Design.
Understand permeation and its impact on creating suitable water and vapor barriers for tile installations and the relationship of permeation to Indoor Air Quality.

4:30 pm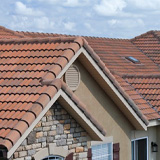 1 AIA HSW/LU CE Hour(s)
1 GBCI General Hour
Learning Objectives:
Discuss how the versatility of concrete tile roofing combined with its durability makes it one of the most sustainable roofing products available
Consider the value of products composed of a small number of raw materials that are sustainable, including some recycled materials
Review the near zero waste manufacturing process of concrete roof tiles from thae introduction of raw materials to the finished product
Compare and contrast an installation method that exploits the air permeable characteristics of concrete tile roofs versus temporary roofing materials
Identify key performance characteristics of concrete tile roofing including wind and hail resistance
Analyze the longevity, durability, and overall life cycle cost analysis of concrete roof tile compared to asphalt shingles, wood shakes, slate, and metal
Confidently specify concrete tile roofing as an alternative to slate, metal, wood shakes, and temporary asphalt shingles

COVID-19 Protocols
Just like you, we are excited for the opportunity to resume live events. That being said, the health and safety of our attendees and presenters is our prime concern so, in addition to specific venue infection prevention procedures, we are doing the following:
Requiring that any presenter or attendee with any COVID-19 symptoms not attend the event (full refunds given, no matter how late the notice)
Working with venues to allow for social distancing while seated at the event
Providing hand sanitizer at the entrance to the presentation space
Following best practices for food distribution at the event
Monitoring and following local guidelines/mandates for infection prevention