11th Hour Credit Harvest - Web-Series Event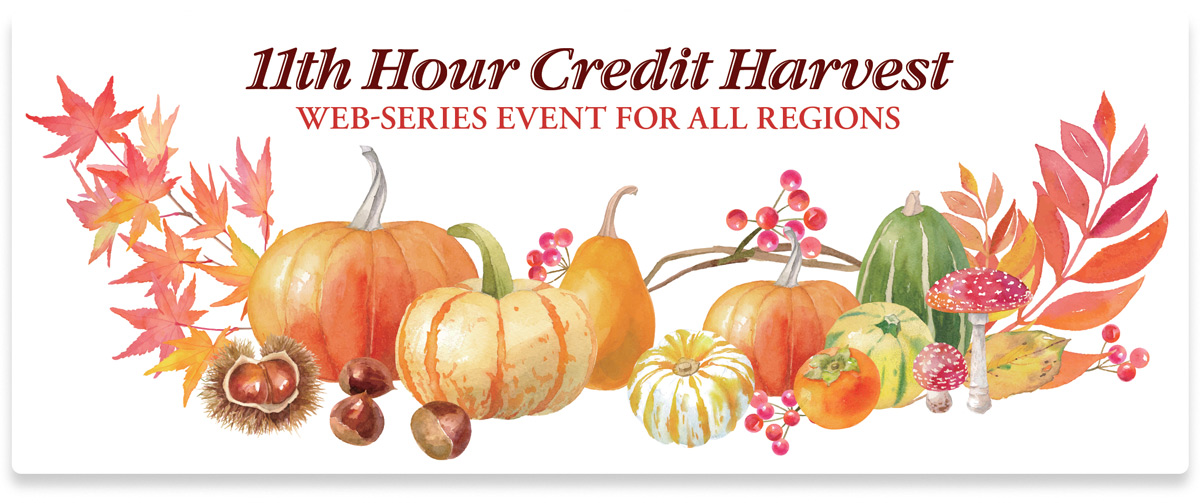 11th Hour Credit Harvest - Web-Series Event
Event Dates
Wednesday, December 28 | Thursday, December 29
Available Credits
1 RCEP PDH(s) for Engineers
Design Professionals From All Regions Welcome • Free Two-day Web-series Event • Attendance Reported for Each Webinar you Attend
Event Agenda
Wednesday, December 28, 2022
Wednesday, December 28, 2022 | 10:00 am Central
Wednesday, December 28, 2022 | 11:00 am Central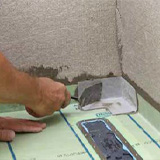 1 AIA HSW/LU CE Hour(s)
1 GBCI General Hour
Learning Objectives:
Review common waterproofing products, installation methods, and building code compliance.
Understand the relationship of movement in the surface and substrate to waterproofing.
Understand reasons for failures in waterproofing installations under tile and the relationship of failed waterproofing to durability and Sustainable Design.
Understand permeation and its impact on creating suitable water and vapor barriers for tile installations and the relationship of permeation to Indoor Air Quality.

Wednesday, December 28, 2022 | 1:00 pm Central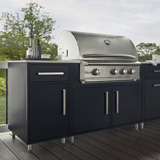 1 AIA HSW/LU CE Hour(s)
1 GBCI General Hour
Learning Objectives:
Understand the evolution of the outdoor living market. Discuss how new materials have longer sustainability on life cycle costs and how wood and older materials have continued to create maintenance issues and if not maintained can create safety issues with Code related materials on decking and railing.
Address trends and materials used in outdoor living spaces. Trends are moving toward more Aluminum railing items. Some competitors don't have IRC and IBC coded materials in the field.
Apply standard design principles and how they relate to outdoor living spaces. Many of the design principles relate to safety because of life cycle maintenance as well as improper flashing and installation that lead to unsafe building practices.
Identify and explain common misconceptions and safety issues in designing outdoor living spaces. Decking today has many options when it comes to installation and using the proper installation hardware. We review all code rulings for decking and railing.
Explain proper use and care of outdoor living spaces and how to avoid them for extended performance. We review how some chemicals can harm the decking material and which products can be safely used to provide a non-toxic method to maintaining the life of your deck and rail material. Some products can react to PVC and cause issues to the capstop.

Wednesday, December 28, 2022 | 2:00 pm Central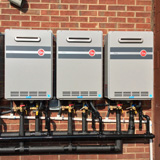 1 AIA HSW/LU CE Hour(s)
1 GBCI General Hour
1 RCEP PDH(s) for Engineers
Learning Objectives:
Recall the unique water heating requirements of a high use facility such as restaurants to ensure daily operations can proceed safely and efficiently
List the three factors to consider when determining the hot water demand of a facility and how to calculate the BTUs required to meet a building's needs
Discuss how thermal loss impacts a water heating system's efficiency, as well as the thermal efficiency available with different water heating methods
Illustrate the energy savings and cost savings possible by utilizing emerging energy recovery technologies that increase the efficiency of water heating systems, especially in markets focused on electrification of heat

Thursday, December 29, 2022
Thursday, December 29, 2022 | 10:00 am Central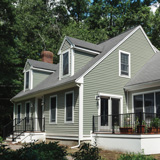 1 AIA HSW/LU CE Hour(s)
1 GBCI General Hour
Learning Objectives:
Examine latest trends in exterior moisture management systems.
Understand how the combination of PVC siding and a drainable weather resistant barrier provide a superior moisture management system.
Compare and contrast different siding substrates and installation methods
Explain the role exterior siding plays in a total moisture management solution.

Thursday, December 29, 2022 | 11:00 am Central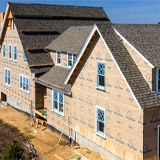 1 AIA HSW/LU CE Hour(s)
1 GBCI General Hour
Learning Objectives:
Understand why moisture management and drainage gaps, behind claddings, are more critical as we focus more on air tightness in the structure's envelope.
Recognize that a true air barrier is created with a continuous plane around the entire building envelope.
Understand how all control layers in the building envelope work together to prevent failure.
Recognize the importance of communication between trades, design professionals, and manufacturers are vital to ensure proper detailing in the building envelope.

Thursday, December 29, 2022 | 1:00 pm Central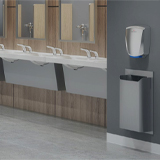 1 AIA HSW/LU CE Hour(s)
1 GBCI General Hour
Learning Objectives:
Identify emerging trends in public restroom design and how multi-stall restrooms address users' concerns of privacy and hygiene
Evaluate partition materials and types to ensure public restroom stalls are designed to be safe, sustainable, and accessible for all users
Illustrate how touchless restroom fixtures promote sanitation and water efficiency
Demonstrate how warm air hand dryers equipped with HEPA filters can encourage proper hand hygiene and sustainability

Thursday, December 29, 2022 | 2:00 pm Central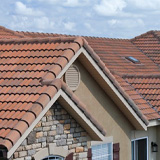 1 AIA HSW/LU CE Hour(s)
1 GBCI General Hour
Learning Objectives:
Discuss how the versatility of concrete tile roofing combined with its durability makes it one of the most sustainable roofing products available
Consider the value of products composed of a small number of raw materials that are sustainable, including some recycled materials
Review the near zero waste manufacturing process of concrete roof tiles from thae introduction of raw materials to the finished product
Compare and contrast an installation method that exploits the air permeable characteristics of concrete tile roofs versus temporary roofing materials
Identify key performance characteristics of concrete tile roofing including wind and hail resistance
Analyze the longevity, durability, and overall life cycle cost analysis of concrete roof tile compared to asphalt shingles, wood shakes, slate, and metal
Confidently specify concrete tile roofing as an alternative to slate, metal, wood shakes, and temporary asphalt shingles