Web-Series for East Region - Session Five

Web-Series for East Region - Session Five
JOIN US EACH AFTERNOON • FREE TO ATTEND! • ATTENDANCE REPORTED ON A PER-PRESENTATION BASIS
Event Agenda
Wednesday, November 30, 2022
Wednesday, November 30, 2022 | 10:00 am Central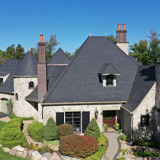 Learning Objectives:
List the green features of virgin-engineered polymer composite roofing materials
State the design and architectural benefits of specifying a composite roofing solution including product integrity, versatility, and aesthetics
Compare the advantages and disadvantages of traditional roofing materials versus synthetic products
Discuss the durability and long life-cycle of composite roofing materials including the various testing methods and approvals related to roofing materials

Wednesday, November 30, 2022 | 11:00 am Central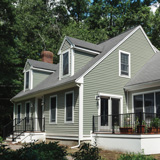 1 AIA HSW/LU CE Hour(s)
1 GBCI General Hour
Learning Objectives:
Examine latest trends in exterior moisture management systems.
Understand how the combination of PVC siding and a drainable weather resistant barrier provide a superior moisture management system.
Compare and contrast different siding substrates and installation methods
Explain the role exterior siding plays in a total moisture management solution.

Wednesday, November 30, 2022 | 1:00 pm Central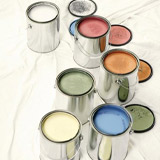 1 AIA HSW/LU CE Hour(s)
1 IDCEC HSW CEU(s)
Learning Objectives:
List the physical and environmental properties of latex and alkyd coatings in terms of their advantages and disadvantages and specify the appropriate paint accordingly
Identify causes of common paint failures such as blistering and mold, and implement solutions to correct current problems and prevent future issues that could lead to health and safety concerns
Classify paints based on their resin types and curing mechanisms and explain how temperature, air movement, relative humidity, and dew point affect the curing process
Explain the different types of preparation and priming techniques required for various substrates in order to prevent premature coating failure Discuss three reasons why people paint and determine paint color and finish based on project requirements and creating aesthetically pleasing and comfortable environment for the client

Wednesday, November 30, 2022 | 2:00 pm Central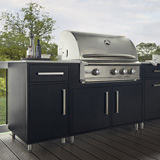 1 AIA HSW/LU CE Hour(s)
1 GBCI General Hour
Learning Objectives:
Understand the evolution of the outdoor living market.
Address trends and materials used in outdoor living spaces.
Apply standard design principles and how they relate to outdoor living spaces.
Identify and explain common misconceptions and safety issues in designing outdoor living spaces.
Explain proper use and care of outdoor living spaces and how to avoid them for extended performance.

This Event Is Intended for the Following Regions:
Click a region to view state CE requirements