Rincon, GA - Thursday August 4, 2022

Event Date
Thursday August 4, 2022
Available Credits
Up to 8 AIA HSW/LU CE Hour(s)
Up to 2 GBCI General Hour
Cosentino Center Savannah
208 Industrial Blvd
Rincon, GA 31326
JOIN US IN YOUR CITY • REGISTER BELOW • ATTENDANCE REPORTED ON A PER-PRESENTATION BASIS
Event Agenda
Thursday, August 4, 2022
7:30 am
8:00 am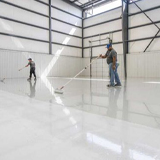 Learning Objectives:
Identify the documents that clearly define proper installation of the floorcovering system.
Recognize the impact of misspecification of floorcovering systems.
Evaluate the impact of improper floorcovering systems installation.
Specify appropriate ambient site conditions to avoid floorcovering system installation failure.
Avoid floorcovering systems failures through improper/outdated design specifications.

9:10 am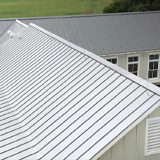 Learning Objectives:
Discuss the evolution of architectural metals and current processing methods that are used to promote efficiency in design, safety, and installation
Identify the environmental benefits of jobsite roof system fabrication and how it reduces packaging and product waste and increases weathertight warranties
Describe testing and standards for architectural standing seam metal roof panel systems that ensure a roof will withstand standard loads, strong winds, and other issues relating to structural integrity and occupant safety
Illustrate the many design options available when using architectural metals in a variety of markets and applications

10:20 am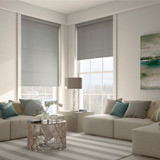 1 AIA HSW/LU CE Hour(s)
1 IDCEC HSW CEU(s)
Learning Objectives:
Translucent vs. Transparent Fabrics: Creating the best Environment for Occupancy Comfort.
The Global Impact of Sustainable Fabrics.
Antimicrobial Fabrics: How Roller Shade Fabric can help prevent the growth and spread of bacteria.
Evaluate Energy Efficient Alternative Fabrics and the impact to reduce the building energy consumption.

11:30 am
12:30 pm
1:00 pm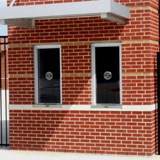 Learning Objectives:
Define & clarify the types of bullet resistant protection levels
Evaluate & recognize where and when to specify security windows and pass thru devices
Specify correct products to support the design criteria
Distinguish the differences of fire-rated applications along with added security measures and how they overlap

2:10 pm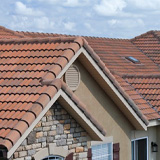 1 AIA HSW/LU CE Hour(s)
1 GBCI General Hour
Learning Objectives:
Discuss how the versatility of concrete tile roofing combined with its durability makes it one of the most sustainable roofing products available
Consider the value of products composed of a small number of raw materials that are sustainable, including some recycled materials
Review the near zero waste manufacturing process of concrete roof tiles from thae introduction of raw materials to the finished product
Compare and contrast an installation method that exploits the air permeable characteristics of concrete tile roofs versus temporary roofing materials
Identify key performance characteristics of concrete tile roofing including wind and hail resistance
Analyze the longevity, durability, and overall life cycle cost analysis of concrete roof tile compared to asphalt shingles, wood shakes, slate, and metal
Confidently specify concrete tile roofing as an alternative to slate, metal, wood shakes, and temporary asphalt shingles

3:20 pm
4:30 pm
COVID-19 Protocols
Just like you, we are excited for the opportunity to resume live events. That being said, the health and safety of our attendees and presenters is our prime concern so, in addition to specific venue infection prevention procedures, we are doing the following:
Requiring that any presenter or attendee with any COVID-19 symptoms not attend the event (full refunds given, no matter how late the notice)
Working with venues to allow for social distancing while seated at the event
Providing hand sanitizer at the entrance to the presentation space
Following best practices for food distribution at the event
Monitoring and following local guidelines/mandates for infection prevention
State CE Requirements
Professional Licensing Boards Division