Boston, MA - Tuesday April 26, 2022

Event Date
Tuesday April 26, 2022
Available Credits
Up to 8 AIA HSW/LU CE Hour(s)
Up to 5 GBCI General Hour
4 Columbus Ave
Boston, MA 02116
JOIN US IN YOUR CITY • REGISTER BELOW • ATTENDANCE REPORTED ON A PER-PRESENTATION BASIS
Event Agenda
Tuesday, April 26, 2022
7:30 am
8:00 am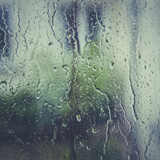 1 AIA HSW/LU CE Hour(s)
1 GBCI General Hour
Learning Objectives:
Explain why job-site conditions should be used as systems engineering requirements in construction product development.
Compare and contrast the similarities and differ-ences between silicone, urethane, and STPE sealants.
Describe the multi-step weatherproofing process of conventional window installation and how such installations fare in real-world testing conditions.
Explain new window weatherproofing techniques using liquid flashing membranes.
Instruct others on construction defect remediation using STPE technology through case-study examples.

9:10 am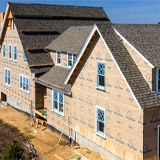 1 AIA HSW/LU CE Hour(s)
1 GBCI General Hour
Learning Objectives:
Understand why moisture management and drainage gaps, behind claddings, are more critical as we focus more on air tightness in the structure's envelope.
Recognize that a true air barrier is created with a continuous plane around the entire building envelope.
Understand how all control layers in the building envelope work together to prevent failure.
Recognize the importance of communication between trades, design professionals, and manufacturers are vital to ensure proper detailing in the building envelope.

10:20 am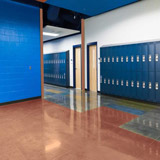 1 AIA HSW/LU CE Hour(s)
1 GBCI General Hour
Learning Objectives:
Compare the waste generation characteristics of lithium-silicate hardener/densifiers to older potassium and sodium-silicate hardeners/densifiers.
Estimate the expected service life of a finished concrete floor and rate it for sustainability on a scale of "good-fair-poor."
List two ways finished concrete floors "perform" that contribute to sustainability.
Explain how regular maintenance contributes to sustainability of polished concrete floors.

11:30 am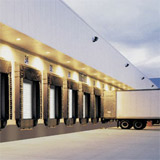 Learning Objectives:
How ensuring proper clearances around the door and using the proper track ensure safe operation of the door.
Learn what accessories are available to design into the door to meet the users needs, including safety and security.
How thermal air infiltration and insulation affects energy efficiency.
Select the correct door for the application to meet the needs of the end user from residential/commercial, to commercial, industrial, or specialty applications.

12:30 pm
1:00 pm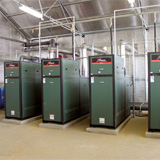 1 AIA HSW/LU CE Hour(s)
1 RCEP PDH(s) for Engineers
Learning Objectives:
Review combustion fundamentals and differentiate between condensing and non-condensing water heater systems
Discuss how misapplication of water heaters and boilers can cause major concerns and dangerous environments for contractors and occupants
Identify the end results of poor venting, including increased liability, destroyed boiler components, and potential risks to occupant safety
Recall minimum combustible clearance and minimum service clearance guidelines and articulate the importance of proper service clearance for operation and safety
Judge real world applications for proper venting, clearance, piping, and other processes to ensure best practices and guidelines have been followed

2:10 pm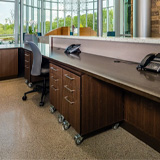 1 AIA HSW/LU CE Hour(s)
1 GBCI General Hour
Learning Objectives:
Define areas that need to be included when specifying casework, including edge, core, and hardware. Explain how the proper detailing can lead to a successful project that is aesthetically pleasing and maintains the welfare of building occupants
Compare and contrast different core materials and what unique characteristics they each have regarding safety of building occupants
Identify current trends and code considerations when specifying laminate casework and how adhering to safety standards will produce a project that is durable and environmentally conscious
Discuss how Division 6 and Division 12 specifications and AQI Qualifications impact your casework project

3:20 pm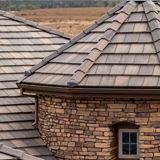 1 AIA HSW/LU CE Hour(s)
1 GBCI General Hour
Learning Objectives:
Discuss how the versatility of concrete tile roofing combined with its durability makes it one of the most sustainable roofing products available
Consider the value of products composed of a small number of raw materials that are sustainable, including some recycled materials
Review the near zero waste manufacturing process of concrete roof tiles from the introduction of raw materials to the finished product
Compare and contrast an installation method that exploits the air permeable characteristics of concrete tile roofs versus other temporary roofing materials
Identify key performance characteristics of concrete tile roofing including wind and hail resistance
Analyze the longevity, durability, and overall life cycle cost analysis of concrete roof tile compared to asphalt shingles, wood shakes, slate and metal
Confidently specify concrete tile roofing as an alternative to slate, metal , wood shakes and temporary asphalt shingles

4:30 pm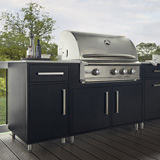 Learning Objectives:
Understand the evolution of the outdoor living market.
Address trends and materials used in outdoor living spaces.
Apply standard design principles and how they relate to outdoor living spaces.
Identify and explain common misconceptions and safety issues in designing outdoor living spaces.
Explain proper use and care of outdoor living spaces and how to avoid them for extended performance.

COVID-19 Protocols
Just like you, we are excited for the opportunity to resume live events. That being said, the health and safety of our attendees and presenters is our prime concern so, in addition to specific venue infection prevention procedures, we are doing the following:
Requiring that any presenter or attendee with any COVID-19 symptoms not attend the event (full refunds given, no matter how late the notice)
Working with venues to allow for social distancing while seated at the event
Providing hand sanitizer at the entrance to the presentation space
Following best practices for food distribution at the event
Monitoring and following local guidelines/mandates for infection prevention
State CE Requirements
Massachusetts Board of Registration of Architects