Charlotte, NC - Thursday October 20, 2022

Event Date
Thursday October 20, 2022
Available Credits
Up to 8 AIA HSW/LU CE Hour(s)
Up to 2 GBCI General Hour
Maggiano's Little Italy Charlotte
4400 Sharon Rd
Charlotte, NC 28211
JOIN US IN YOUR CITY • REGISTER BELOW • ATTENDANCE REPORTED ON A PER-PRESENTATION BASIS
Event Agenda
Thursday, October 20, 2022
7:00 am
8:00 am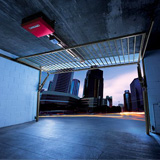 Learning Objectives:
Identify the types of gate operators that are used to maneuver the various gates that are available
Explain how to identify entrapment zone's, and how to place entrapment protection devices to meet the standards, as well as explain the difference between monitored and non-monitored entrapment protection devices
Define the requirements of the UL 325 and ASTM F2200 standards as they apply to gate and gate operator installations
Define the type's of gates that are available in today's market place

9:10 am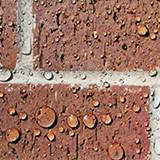 Learning Objectives:
List six ways water penetration harms masonry.
Identify the two main types of protective treatments.
Research and select appropriate protective treatments.
Describe the general application procedures for protective treatments.

10:20 am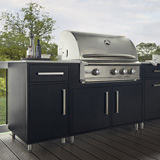 Learning Objectives:
Understand the evolution of the outdoor living market.
Address trends and materials used in outdoor living spaces.
Apply standard design principles and how they relate to outdoor living spaces.
Identify and explain common misconceptions and safety issues in designing outdoor living spaces.
Explain proper use and care of outdoor living spaces and how to avoid them for extended performance.

11:30 am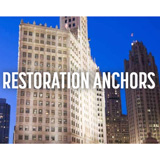 Learning Objectives:
Recognize the function and characteristics of brick ties and anchors
Recognize existing masonry veneer instability conditions and their associated cause.
Review the types of retrofit anchoring options and how they function
Summarize the typical retrofit anchoring and masonry restoration process

12:30 pm
1:00 pm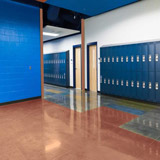 1 AIA HSW/LU CE Hour(s)
1 GBCI General Hour
Learning Objectives:
Compare the waste generation characteristics of lithium-silicate hardener/densifiers to older potassium and sodium-silicate hardeners/densifiers.
Estimate the expected service life of a finished concrete floor and rate it for sustainability on a scale of "good-fair-poor."
List two ways finished concrete floors "perform" that contribute to sustainability.
Explain how regular maintenance contributes to sustainability of polished concrete floors.

2:10 pm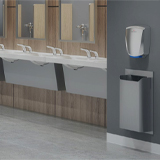 1 AIA HSW/LU CE Hour(s)
1 GBCI General Hour
Learning Objectives:
Identify emerging trends in public restroom design and how multi-stall restrooms address users' concerns of privacy and hygiene
Evaluate partition materials and types to ensure public restroom stalls are designed to be safe, sustainable, and accessible for all users
Illustrate how touchless restroom fixtures promote sanitation and water efficiency
Demonstrate how warm air hand dryers equipped with HEPA filters can encourage proper hand hygiene and sustainability

3:20 pm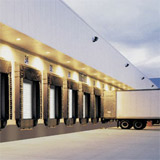 Learning Objectives:
How ensuring proper clearances around the door and using the proper track ensure safe operation of the door.
Learn what accessories are available to design into the door to meet the users needs, including safety and security.
How thermal air infiltration and insulation affects energy efficiency.
Select the correct door for the application to meet the needs of the end user from residential/commercial, to commercial, industrial, or specialty applications.

4:30 pm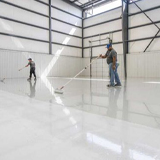 Learning Objectives:
Identify the documents that clearly define proper installation of the floorcovering system.
Recognize the impact of misspecification of floorcovering systems.
Evaluate the impact of improper floorcovering systems installation.
Specify appropriate ambient site conditions to avoid floorcovering system installation failure.
Avoid floorcovering systems failures through improper/outdated design specifications.

COVID-19 Protocols
Just like you, we are excited for the opportunity to resume live events. That being said, the health and safety of our attendees and presenters is our prime concern so, in addition to specific venue infection prevention procedures, we are doing the following:
Requiring that any presenter or attendee with any COVID-19 symptoms not attend the event (full refunds given, no matter how late the notice)
Working with venues to allow for social distancing while seated at the event
Providing hand sanitizer at the entrance to the presentation space
Following best practices for food distribution at the event
Monitoring and following local guidelines/mandates for infection prevention
State CE Requirements
North Carolina Board of Architecture