Raleigh, NC - Tuesday October 18, 2022

Event Date
Tuesday October 18, 2022
Available Credits
Up to 8 AIA HSW/LU CE Hour(s)
Up to 2 GBCI General Hour
AIA North Carolina Center for Architecture & Design
14 East Peace Street
Raleigh, NC 27604
JOIN US IN YOUR CITY • REGISTER BELOW • ATTENDANCE REPORTED ON A PER-PRESENTATION BASIS

We advocate for the value of architecture and give architects the resources they need to do their best work. Our work drives positive change through the power of design.
Event Agenda
Tuesday, October 18, 2022
7:30 am
8:00 am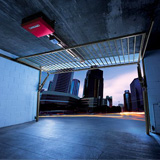 Learning Objectives:
Identify the types of gate operators that are used to maneuver the various gates that are available
Explain how to identify entrapment zone's, and how to place entrapment protection devices to meet the standards, as well as explain the difference between monitored and non-monitored entrapment protection devices
Define the requirements of the UL 325 and ASTM F2200 standards as they apply to gate and gate operator installations
Define the type's of gates that are available in today's market place

9:10 am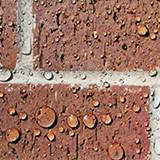 Learning Objectives:
List six ways water penetration harms masonry.
Identify the two main types of protective treatments.
Research and select appropriate protective treatments.
Describe the general application procedures for protective treatments.

10:20 am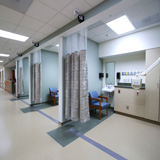 1 AIA HSW/LU CE Hour(s)
1 IDCEC HSW CEU(s)
Learning Objectives:
Discuss owner's design intent and how it drives project requirements, thereby directly impacting specification language.
Review specific industry documents and reference standards that drives the requirement to moisture test all concrete slabs.
Investigate the genesis of current 09 flooring specification language.
Specify sustainable design processes that eliminate: (1) project delivery delays due to concrete slab moisture, (2) subsequent bond or moisture failures, and (3) design team liability for each.

11:30 am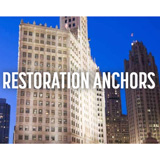 Learning Objectives:
Recognize the function and characteristics of brick ties and anchors
Recognize existing masonry veneer instability conditions and their associated cause.
Review the types of retrofit anchoring options and how they function
Summarize the typical retrofit anchoring and masonry restoration process

12:30 pm
1:00 pm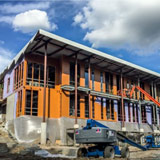 1 AIA HSW/LU CE Hour(s)
1 GBCI General Hour
Learning Objectives:
Define building retrofits and identify goals of interventions.
Illustrate how effective air sealing can help achieve goals of retrofit.
Identify common sources of air leakage.
Explain how to implement air sealing in a building retrofit.

2:10 pm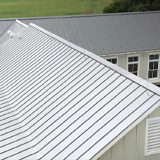 Learning Objectives:
Discuss the evolution of architectural metals and current processing methods that are used to promote efficiency in design, safety, and installation
Identify the environmental benefits of jobsite roof system fabrication and how it reduces packaging and product waste and increases weathertight warranties
Describe testing and standards for architectural standing seam metal roof panel systems that ensure a roof will withstand standard loads, strong winds, and other issues relating to structural integrity and occupant safety
Illustrate the many design options available when using architectural metals in a variety of markets and applications

3:20 pm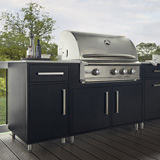 Learning Objectives:
Understand the evolution of the outdoor living market.
Address trends and materials used in outdoor living spaces.
Apply standard design principles and how they relate to outdoor living spaces.
Identify and explain common misconceptions and safety issues in designing outdoor living spaces.
Explain proper use and care of outdoor living spaces and how to avoid them for extended performance.

4:30 pm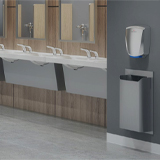 1 AIA HSW/LU CE Hour(s)
1 GBCI General Hour
Learning Objectives:
Identify emerging trends in public restroom design and how multi-stall restrooms address users' concerns of privacy and hygiene
Evaluate partition materials and types to ensure public restroom stalls are designed to be safe, sustainable, and accessible for all users
Illustrate how touchless restroom fixtures promote sanitation and water efficiency
Demonstrate how warm air hand dryers equipped with HEPA filters can encourage proper hand hygiene and sustainability

COVID-19 Protocols
Just like you, we are excited for the opportunity to resume live events. That being said, the health and safety of our attendees and presenters is our prime concern so, in addition to specific venue infection prevention procedures, we are doing the following:
Requiring that any presenter or attendee with any COVID-19 symptoms not attend the event (full refunds given, no matter how late the notice)
Working with venues to allow for social distancing while seated at the event
Providing hand sanitizer at the entrance to the presentation space
Following best practices for food distribution at the event
Monitoring and following local guidelines/mandates for infection prevention
State CE Requirements
North Carolina Board of Architecture