Columbus, OH - Tuesday July 25, 2023

Event Date
Tuesday July 25, 2023
Available Credits
Up to 8 AIA HSW/LU CE Hour(s)
Up to 5 GBCI General Hour
The Fawcett Center at The Ohio State University
2400 Olengtangy River Rd
Columbus, OH 43210
JOIN US IN YOUR CITY • REGISTER BELOW • ATTENDANCE REPORTED ON A PER-PRESENTATION BASIS

We are committed to enriching the lives of our people, representatives, customers and suppliers by creating opportunities where anybody that "meets" our company is better off in some way, whether through thermal comfort or an inspired idea for people growth.
We design and manufacture commercial and industrial space heating, ventilation (make-up air) and evaporative cooling products. We have been helping manufacturers, distribution business owners and operators, facility managers, desig...
Event Agenda
Tuesday, July 25, 2023
7:30 am
8:00 am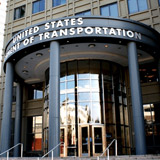 Learning Objectives:
Identify security threats which dictate design standards and product performance criteria
Compare and contrast design options to fortify buildings with security, safety, and aesthetics in mind
Define the different levels of ballistic, blast, and forced entry testing standards
Properly specify ballistic, blast, forced entry and storm impact fenestration solutions

9:10 am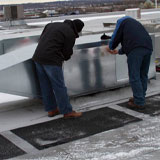 1 AIA HSW/LU CE Hour(s)
1 GBCI General Hour
Learning Objectives:
Describe technologies available that are some of the most energy efficient ways to heat and temper cool facilities throughout the U.S. that use 100% outside air to improve IAQ
Discuss how improved IAQ can have positive effects on worker productivity
Identify building types that can use 100% outside air technologies to improve IAQ
Illustrate how the use of energy efficient HVAC technologies can reduce the carbon footprint of industrial buildings.

10:20 am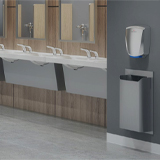 1 AIA HSW/LU CE Hour(s)
1 GBCI General Hour
Learning Objectives:
Identify emerging trends in public restroom design and how multi-stall restrooms address users' concerns of privacy and hygiene
Evaluate partition materials and types to ensure public restroom stalls are designed to be safe, sustainable, and accessible for all users
Illustrate how touchless restroom fixtures promote sanitation and water efficiency
Demonstrate how warm air hand dryers equipped with HEPA filters can encourage proper hand hygiene and sustainability

11:30 am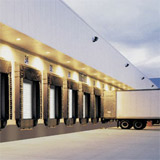 Learning Objectives:
How ensuring proper clearances around the door and using the proper track ensure safe operation of the door.
Learn what accessories are available to design into the door to meet the users needs, including safety and security.
How thermal air infiltration and insulation affects energy efficiency.
Select the correct door for the application to meet the needs of the end user from residential/commercial, to commercial, industrial, or specialty applications.

12:30 pm
1:00 pm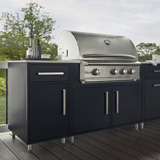 1 AIA HSW/LU CE Hour(s)
1 GBCI General Hour
Learning Objectives:
Understand the evolution of the outdoor living market. Discuss how new materials have longer sustainability on life cycle costs and how wood and older materials have continued to create maintenance issues and if not maintained can create safety issues with Code related materials on decking and railing.
Address trends and materials used in outdoor living spaces. Trends are moving toward more Aluminum railing items. Some competitors don't have IRC and IBC coded materials in the field.
Apply standard design principles and how they relate to outdoor living spaces. Many of the design principles relate to safety because of life cycle maintenance as well as improper flashing and installation that lead to unsafe building practices.
Identify and explain common misconceptions and safety issues in designing outdoor living spaces. Decking today has many options when it comes to installation and using the proper installation hardware. We review all code rulings for decking and railing.
Explain proper use and care of outdoor living spaces and how to avoid them for extended performance. We review how some chemicals can harm the decking material and which products can be safely used to provide a non-toxic method to maintaining the life of your deck and rail material. Some products can react to PVC and cause issues to the capstop.

2:10 pm
3:20 pm
4:30 pm
COVID-19 Protocols
Just like you, we are excited for the opportunity to resume live events. That being said, the health and safety of our attendees and presenters is our prime concern so, in addition to specific venue infection prevention procedures, we are doing the following:
Requiring that any presenter or attendee with any COVID-19 symptoms not attend the event (full refunds given, no matter how late the notice)
Working with venues to allow for social distancing while seated at the event
Providing hand sanitizer at the entrance to the presentation space
Following best practices for food distribution at the event
Monitoring and following local guidelines/mandates for infection prevention