Web-Series for East Region - Session Four

Web-Series for East Region - Session Four
JOIN US EACH AFTERNOON • FREE TO ATTEND! • ATTENDANCE REPORTED ON A PER-PRESENTATION BASIS
Event Agenda
Wednesday, October 26, 2022
Wednesday, October 26, 2022 | 10:00 am Central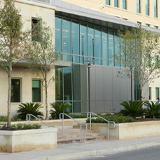 Learning Objectives:
Define the four different types of resistance technologies that are used to protect occupants from weapons, impact, and explosives
Identify the organizations that create standards and testing for resistance technologies to ensure these products are capable of securing the building in the event of an attack
Evaluate anti-ballistic products, specifically panels, windows, and doors, on their durability and safety
Apply knowledge of anti-ballistic technology and specify products to promote safe environments

Wednesday, October 26, 2022 | 11:00 am Central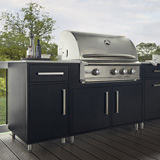 Learning Objectives:
Understand the evolution of the outdoor living market.
Address trends and materials used in outdoor living spaces.
Apply standard design principles and how they relate to outdoor living spaces.
Identify and explain common misconceptions and safety issues in designing outdoor living spaces.
Explain proper use and care of outdoor living spaces and how to avoid them for extended performance.

Wednesday, October 26, 2022 | 1:00 pm Central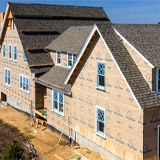 1 AIA HSW/LU CE Hour(s)
1 GBCI General Hour
Learning Objectives:
Understand why moisture management and drainage gaps, behind claddings, are more critical as we focus more on air tightness in the structure's envelope.
Recognize that a true air barrier is created with a continuous plane around the entire building envelope.
Understand how all control layers in the building envelope work together to prevent failure.
Recognize the importance of communication between trades, design professionals, and manufacturers are vital to ensure proper detailing in the building envelope.

Wednesday, October 26, 2022 | 2:00 pm Central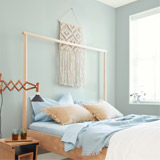 1 AIA HSW/LU CE Hour(s)
1 IDCEC HSW CEU(s)
Learning Objectives:
Understand the four main ingredients in paint and explain the benefits of high-quality pigments and resins
Recognize the limitations of color matching due to the differences in ingredients and color prescriptions and how this impacts the appearance of paint applied to a substrate.
Provide examples that illustrate the relationship between material costs and labor costs, and the impact of specifying premium products.
Distinguish between a detailed paint schedule and a paint schedule that leaves room for interpretation and substitutions.
Understand the concepts that influenced the development of the Color Trends 2022 palette.

This Event Is Intended for the Following Regions:
Click a region to view state CE requirements