Washington, DC - Thursday October 28, 2021

Event Date
Thursday October 28, 2021
Available Credits
Up to 8 AIA HSW/LU CE Hour(s)
Up to 4 AIA HSW/LU CE Hour(s)
5333 Wisconsin Ave NW
Washington, DC 20015
JOIN US IN YOUR CITY • REGISTER BELOW • ATTENDANCE REPORTED ON A PER-PRESENTATION BASIS
Event Agenda
Thursday, October 28, 2021
7:30 am
8:00 am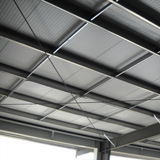 Learning Objectives:
Understand the concept of Insulated Roof Deck Technology and why they have been developed.
Articulate the benefits of Insulated Roof Decks when compared to more traditional materials used in commercial low slope roofing.
Outline the diaphragm sheer and non-diaphragm options for Insulated Roof Decks.
Realize the proper design & application strategies for Insulated Roof Decks.

9:10 am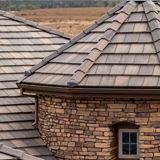 1 AIA HSW/LU CE Hour(s)
1 GBCI General Hour
Learning Objectives:
Discuss how the versatility of concrete tile roofing combined with its durability makes it one of the most sustainable roofing products available
Consider the value of products composed of a small number of raw materials that are sustainable, including some recycled materials
Review the near zero waste manufacturing process of concrete roof tiles from the introduction of raw materials to the finished product
Compare and contrast an installation method that exploits the air permeable characteristics of concrete tile roofs versus other temporary roofing materials
Identify key performance characteristics of concrete tile roofing including wind and hail resistance
Analyze the longevity, durability, and overall life cycle cost analysis of concrete roof tile compared to asphalt shingles, wood shakes, slate and metal
Confidently specify concrete tile roofing as an alternative to slate, metal , wood shakes and temporary asphalt shingles

10:20 am
11:30 am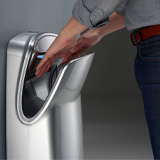 1 AIA HSW/LU CE Hour(s)
1 GBCI General Hour
Learning Objectives:
Identify the different types of hand dryers and their distinctive features to determine which environment each one is best suited for in order to provide hygienic products for building occupants.
Compare and contrast hand dryers' cost effectiveness, sanitary features, sustainability, and their positive environmental impact to other products, including their paper towel counterparts.
Explain how to determine which hand dryers are needed for each restroom and how to ensure compliance with ADA guidelines so that all people are able to use hand dryers comfortably.
Analyze applications and explain how high-speed hand dryers may help a building earn LEED points and contribute to green building principles to best protect the welfare of people.

12:30 pm
1:00 pm
2:10 pm
3:20 pm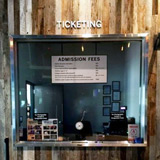 Learning Objectives:
Define & clarify the types of bullet resistant protection levels.
Evaluate & recognize where and when to specify security windows and pass thru devices.
Specify correct products to support the design criteria.
Distinguish the differences of fire-rated applications along with added security measures and how they overlap.

4:30 pm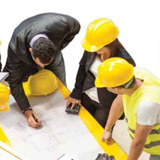 Learning Objectives:
Identifying the main type of firestop systems.
Understanding of the UL System approach to managing firestop compliance.
Understanding the basics of life safety design, such as when, where and why to firestop.
Understanding codes and the steps necessary to design code compliant firestop solutions.
Identify firestop systems by trade.

COVID-19 Protocols
Just like you, we are excited for the opportunity to resume live events. That being said, the health and safety of our attendees and presenters is our prime concern so, in addition to specific venue infection prevention procedures, we are doing the following:
Requiring that any presenter or attendee with any COVID-19 symptoms not attend the event (full refunds given, no matter how late the notice)
Working with venues to allow for social distancing while seated at the event
Providing hand sanitizer at the entrance to the presentation space
Following best practices for food distribution at the event
Monitoring and following local guidelines/mandates for infection prevention
State CE Requirements
Department of Consumer and Regulatory Affairs