Atlanta, GA - Tuesday October 11, 2022

Event Date
Tuesday October 11, 2022
Available Credits
Up to 8 AIA HSW/LU CE Hour(s)
Up to 2 GBCI General Hour
Up to 1 RCEP PDH(s) for Engineers
Maggiano's Little Italy Buckhead
3368 Peachtree Rd
Atlanta, GA 30326
JOIN US IN YOUR CITY • REGISTER BELOW • ATTENDANCE REPORTED ON A PER-PRESENTATION BASIS
Event Agenda
Tuesday, October 11, 2022
7:30 am
8:00 am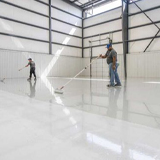 Learning Objectives:
Identify the documents that clearly define proper installation of the floorcovering system.
Recognize the impact of misspecification of floorcovering systems.
Evaluate the impact of improper floorcovering systems installation.
Specify appropriate ambient site conditions to avoid floorcovering system installation failure.
Avoid floorcovering systems failures through improper/outdated design specifications.

9:10 am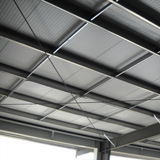 Learning Objectives:
Understand the concept of Insulated Roof Deck Technology and why they have been developed.
Articulate the benefits of Insulated Roof Decks when compared to more traditional materials used in commercial low slope roofing.
Outline the diaphragm sheer and non-diaphragm options for Insulated Roof Decks.
Realize the proper design & application strategies for Insulated Roof Decks.

10:20 am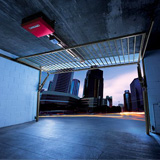 Learning Objectives:
Identify the types of gate operators that are used to maneuver the various gates that are available
Explain how to identify entrapment zone's, and how to place entrapment protection devices to meet the standards, as well as explain the difference between monitored and non-monitored entrapment protection devices
Define the requirements of the UL 325 and ASTM F2200 standards as they apply to gate and gate operator installations
Define the type's of gates that are available in today's market place

11:30 am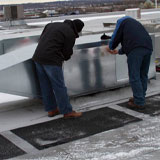 1 AIA HSW/LU CE Hour(s)
1 GBCI General Hour
Learning Objectives:
Describe technologies available that are some of the most energy efficient ways to heat and temper cool facilities throughout the U.S. that use 100% outside air to improve IAQ
Discuss how improved IAQ can have positive effects on worker productivity
Identify building types that can use 100% outside air technologies to improve IAQ
Illustrate how the use of energy efficient HVAC technologies can reduce the carbon footprint of industrial buildings.

12:30 pm
1:00 pm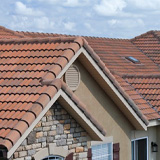 1 AIA HSW/LU CE Hour(s)
1 GBCI General Hour
Learning Objectives:
Discuss how the versatility of concrete tile roofing combined with its durability makes it one of the most sustainable roofing products available
Consider the value of products composed of a small number of raw materials that are sustainable, including some recycled materials
Review the near zero waste manufacturing process of concrete roof tiles from thae introduction of raw materials to the finished product
Compare and contrast an installation method that exploits the air permeable characteristics of concrete tile roofs versus temporary roofing materials
Identify key performance characteristics of concrete tile roofing including wind and hail resistance
Analyze the longevity, durability, and overall life cycle cost analysis of concrete roof tile compared to asphalt shingles, wood shakes, slate, and metal
Confidently specify concrete tile roofing as an alternative to slate, metal, wood shakes, and temporary asphalt shingles

2:10 pm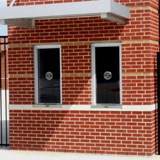 Learning Objectives:
Define & clarify the types of bullet resistant protection levels
Evaluate & recognize where and when to specify security windows and pass thru devices
Specify correct products to support the design criteria
Distinguish the differences of fire-rated applications along with added security measures and how they overlap

3:20 pm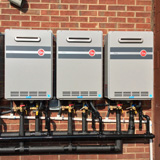 1 AIA HSW/LU CE Hour(s)
1 RCEP PDH(s) for Engineers
Learning Objectives:
Recall the unique water heating requirements of a high use facility such as restaurants to ensure daily operations can proceed safely and efficiently
List the three factors to consider when determining the hot water demand of a facility and how to calculate the BTUs required to meet a building's needs
Discuss how thermal loss impacts a water heating system's efficiency, as well as the thermal efficiency available with different water heating methods
Illustrate the energy savings and cost savings possible by utilizing emerging energy recovery technologies that increase the efficiency of water heating systems, especially in markets focused on electrification of heat

4:30 pm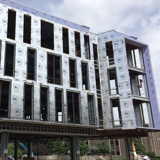 Learning Objectives:
Understand how proper building envelope design can contribute to Building Longevity and Sustainability and how these concepts impact making building more energy efficient, as well as increasing indoor air quality and occupant comfort.
Understand how aluminum faced polyiso continuous insulation can provide the Air and Water Resistive Barrier, in addition to providing thermal control, and be incorporated into an NFPA 285 Wall Assembly.
Discuss the benefits obtained from incorporating polyiso continuous insulation in steel stud building envelope design to comply with building and energy codes.
Identify the key properties of polyiso insulation and associated components that should be addressed when specifying and insulation system incorporating Air & Water Resistive Barrier functionality, for optimal energy performance and design efficiency.

COVID-19 Protocols
Just like you, we are excited for the opportunity to resume live events. That being said, the health and safety of our attendees and presenters is our prime concern so, in addition to specific venue infection prevention procedures, we are doing the following:
Requiring that any presenter or attendee with any COVID-19 symptoms not attend the event (full refunds given, no matter how late the notice)
Working with venues to allow for social distancing while seated at the event
Providing hand sanitizer at the entrance to the presentation space
Following best practices for food distribution at the event
Monitoring and following local guidelines/mandates for infection prevention
State CE Requirements
Professional Licensing Boards Division