Atlanta, GA - Tuesday September 26, 2023

Event Date
Tuesday September 26, 2023
Available Credits
Up to 8 AIA HSW/LU CE Hour(s)
Up to 4 GBCI General Hour
Up to 1 RCEP PDH(s) for Engineers
4400 Ashford-Dunwoody Rd
Atlanta, GA 30346
JOIN US IN YOUR CITY • REGISTER BELOW • ATTENDANCE REPORTED ON A PER-PRESENTATION BASIS

Ron Blank & Associates bridges the gap between design professionals & building product manufacturers through online, face-to-face, and webinar AIA/HSW and SD continuing education courses, USGBC/GBCI continuing ed. for LEED AP's, direct product representation, and product rep/installer training services.
Event Agenda
Tuesday, September 26, 2023
7:30 am
8:00 am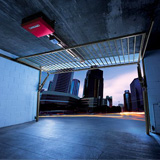 1 AIA HSW/LU CE Hour(s)
1 GBCI General Hour
Learning Objectives:
Identify the types of gate operators that are used to maneuver the various gates that are available
Explain how to identify entrapment zone's, and how to place entrapment protection devices to meet the standards, as well as explain the difference between monitored and non-monitored entrapment protection devices
Define the requirements of the UL 325 and ASTM F2200 standards as they apply to gate and gate operator installations
Define the type's of gates that are available in today's market place

9:10 am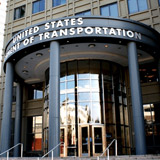 Learning Objectives:
Identify security threats which dictate design standards and product performance criteria
Compare and contrast design options to fortify buildings with security, safety, and aesthetics in mind
Define the different levels of ballistic, blast, and forced entry testing standards
Properly specify ballistic, blast, forced entry and storm impact fenestration solutions

10:20 am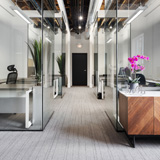 1 AIA HSW/LU CE Hour(s)
1 RCEP PDH(s) for Engineers
Learning Objectives:
Define and discuss the effects of thermal and acoustic comfort on building occupants that improve health, wellness, and productivity while evaluating the cost-efficiency, design considerations and the evolving HVAC industry.
Explore the Commercial HVAC market and comparatively analyze the types of HVAC systems available for commercial use that optimize durability, innovation and sustainability.
Identify the details that are important to ensure optimal occupant comfort and details that should be confirmed up-front to avoid future change-orders, unexpected costs, and errors that can cause safety concerns or negatively affect enhancing longevity and reliability.
Recall important unit placement considerations for optimized performance and articulate the importance of proper service and maintenance clearance for operation and safety.

11:30 am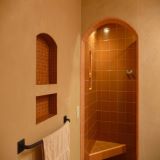 Learning Objectives:
Examine the history of large-format finished surfaces in wet areas/showers.
Review the nature of vapor migration in wet areas and the role waterproofing membranes play in vapor containment, as well as best practices.
Highlight misinformation, misperceptions, and ineffective installation practices which are fueling the increase in shortened life cycles of shower enclosures.
Project Planning & Design
Building Systems, Materials, & Assemblies

12:30 pm
1:00 pm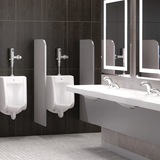 1 AIA HSW/LU CE Hour(s)
1 ASPE CE Hour
1 IDCEC HSW CEU(s)
Learning Objectives:
Discuss how handwashing systems streamline the restroom ecosystem, improving effectiveness and reliability.
Explain the health benefits of utilizing touchless sensor faucets and soap dispensers in commercial restrooms
Compare material options and features of sensor flush valves for durability, sustainability, and performance
Illustrate how to specify IoT connected plumbing fixtures and other features to create a smart commercial restroom

2:10 pm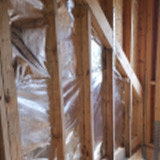 Learning Objectives:
Selecting the right insulation for your metal building structures.
How to determine the factors to meet code and other certifications.
Steps to ensure quality, reliability and resiliency.
Best sustainable design solutions for new construction and renovation of your metal building structures.

3:20 pm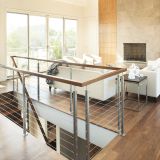 Learning Objectives:
Explain the advantages of a prefabricated custom railing system in addition to the advantages of an all stainless steel railing system.
Compare and contrast the railing system materials used for posts, top rails, and infill.
Describe common challenges with locally fabricated metal rail systems.
Evaluate how stainless steel railing systems meet health, safety, and welfare requirements.

4:30 pm
COVID-19 Protocols
Just like you, we are excited for the opportunity to resume live events. That being said, the health and safety of our attendees and presenters is our prime concern so, in addition to specific venue infection prevention procedures, we are doing the following:
Requiring that any presenter or attendee with any COVID-19 symptoms not attend the event (full refunds given, no matter how late the notice)
Working with venues to allow for social distancing while seated at the event
Providing hand sanitizer at the entrance to the presentation space
Following best practices for food distribution at the event
Monitoring and following local guidelines/mandates for infection prevention
State CE Requirements
Professional Licensing Boards Division