Dunwoody, GA - Tuesday August 2, 2022

Event Date
Tuesday August 2, 2022
Available Credits
Up to 8 AIA HSW/LU CE Hour(s)
Up to 2 GBCI General Hour
Up to 1 RCEP PDH(s) for Engineers
Up to 1 ADA Accessibility / Barrier-Free Req.
4400 Ashford Dunwoody Rd.
Dunwoody, GA 30346
JOIN US IN YOUR CITY • REGISTER BELOW • ATTENDANCE REPORTED ON A PER-PRESENTATION BASIS
Event Agenda
Tuesday, August 2, 2022
7:30 am
8:00 am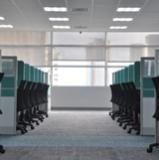 1 AIA HSW/LU CE Hour(s)
1 GBCI General Hour
Learning Objectives:
Discuss how sound control can help reduce noise pollution, sleep disturbances, litigation costs and privacy issues for building occupants and owners
Review building code criteria and guidelines including the International Building Code (IBC) and International Residential Code (IRC) to address sound control issues that affect building occupants
Describe sound control strategies to alleviate noise-induced sound damage by utilizing mass, decoupling, absorption, acoustical sealant, and other design methods
Examine sound control design methods for walls and floors using sustainable, mold-resistant fiberboards made from recycled materials

9:10 am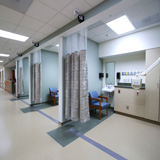 1 AIA HSW/LU CE Hour(s)
1 IDCEC HSW CEU(s)
Learning Objectives:
Discuss owner's design intent and how it drives project requirements, thereby directly impacting specification language.
Review specific industry documents and reference standards that drives the requirement to moisture test all concrete slabs.
Investigate the genesis of current 09 flooring specification language.
Specify sustainable design processes that eliminate: (1) project delivery delays due to concrete slab moisture, (2) subsequent bond or moisture failures, and (3) design team liability for each.

10:20 am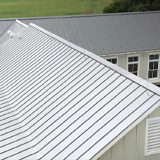 Learning Objectives:
Discuss the evolution of architectural metals and current processing methods that are used to promote efficiency in design, safety, and installation
Identify the environmental benefits of jobsite roof system fabrication and how it reduces packaging and product waste and increases weathertight warranties
Describe testing and standards for architectural standing seam metal roof panel systems that ensure a roof will withstand standard loads, strong winds, and other issues relating to structural integrity and occupant safety
Illustrate the many design options available when using architectural metals in a variety of markets and applications

11:30 am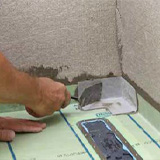 1 AIA HSW/LU CE Hour(s)
1 GBCI General Hour
Learning Objectives:
Review common waterproofing products, installation methods, and building code compliance.
Understand the relationship of movement in the surface and substrate to waterproofing.
Understand reasons for failures in waterproofing installations under tile and the relationship of failed waterproofing to durability and Sustainable Design.
Understand permeation and its impact on creating suitable water and vapor barriers for tile installations and the relationship of permeation to Indoor Air Quality.

12:30 pm
1:00 pm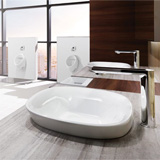 1 AIA HSW/LU CE Hour(s)
1 IDCEC HSW CEU(s)
Learning Objectives:
Identify how the restrooms in your buildings really impact occupants and your legacy as a designer
Review 2010 ADA Standards for Accessible Design for restrooms and their implementation
Distinguish between minimal accessible design and universal design
Define the characteristics of TOTAL design as they apply to the restroom setting
Discuss the WELL certification program and how to meet criteria for WELL credits for healthier restrooms

2:10 pm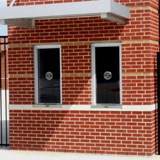 Learning Objectives:
Define & clarify the types of bullet resistant protection levels
Evaluate & recognize where and when to specify security windows and pass thru devices
Specify correct products to support the design criteria
Distinguish the differences of fire-rated applications along with added security measures and how they overlap

3:20 pm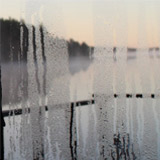 1 AIA HSW/LU CE Hour(s)
1 RCEP PDH(s) for Engineers
Learning Objectives:
Recall the three main zone variables—temperature, humidity, and particulates—and discuss their impact on a building's indoor air quality and occupant health
Explain how implementing a reheat design improves upon the standard heating and cooling scenario to provide optimal humidity levels
Define neutral air and discuss its role in providing ideal zone conditions with optimal temperature and humidity levels
Illustrate how to incorporate emerging technologies into new and existing projects in order to control temperature and humidity

4:30 pm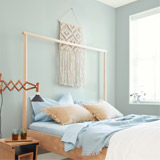 1 AIA HSW/LU CE Hour(s)
1 IDCEC HSW CEU(s)
Learning Objectives:
Understand the four main ingredients in paint and explain the benefits of high-quality pigments and resins
Recognize the limitations of color matching due to the differences in ingredients and color prescriptions and how this impacts the appearance of paint applied to a substrate.
Provide examples that illustrate the relationship between material costs and labor costs, and the impact of specifying premium products.
Distinguish between a detailed paint schedule and a paint schedule that leaves room for interpretation and substitutions.
Understand the concepts that influenced the development of the Color Trends 2022 palette.

COVID-19 Protocols
Just like you, we are excited for the opportunity to resume live events. That being said, the health and safety of our attendees and presenters is our prime concern so, in addition to specific venue infection prevention procedures, we are doing the following:
Requiring that any presenter or attendee with any COVID-19 symptoms not attend the event (full refunds given, no matter how late the notice)
Working with venues to allow for social distancing while seated at the event
Providing hand sanitizer at the entrance to the presentation space
Following best practices for food distribution at the event
Monitoring and following local guidelines/mandates for infection prevention
State CE Requirements
Professional Licensing Boards Division