Fairfield, NJ - Thursday December 8, 2022

Event Date
Thursday December 8, 2022
Available Credits
Up to 8 AIA HSW/LU CE Hour(s)
Up to 3 GBCI General Hour
Up to 1 RCEP PDH(s) for Engineers
Cosentino Center New Jersey
55 Passaic Avenue
Fairfield, NJ 07004
JOIN US IN YOUR CITY • REGISTER BELOW • ATTENDANCE REPORTED ON A PER-PRESENTATION BASIS
Event Agenda
Thursday, December 8, 2022
7:30 am
8:00 am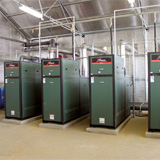 1 AIA HSW/LU CE Hour(s)
1 RCEP PDH(s) for Engineers
Learning Objectives:
Review combustion fundamentals and differentiate between condensing and non-condensing water heater systems
Discuss how misapplication of water heaters and boilers can cause major concerns and dangerous environments for contractors and occupants
Identify the end results of poor venting, including increased liability, destroyed boiler components, and potential risks to occupant safety
Recall minimum combustible clearance and minimum service clearance guidelines and articulate the importance of proper service clearance for operation and safety
Judge real world applications for proper venting, clearance, piping, and other processes to ensure best practices and guidelines have been followed

9:10 am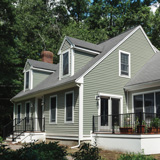 1 AIA HSW/LU CE Hour(s)
1 GBCI General Hour
Learning Objectives:
Examine latest trends in exterior moisture management systems.
Understand how the combination of PVC siding and a drainable weather resistant barrier provide a superior moisture management system.
Compare and contrast different siding substrates and installation methods
Explain the role exterior siding plays in a total moisture management solution.

10:20 am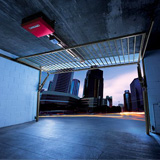 Learning Objectives:
Identify the types of gate operators that are used to maneuver the various gates that are available
Explain how to identify entrapment zone's, and how to place entrapment protection devices to meet the standards, as well as explain the difference between monitored and non-monitored entrapment protection devices
Define the requirements of the UL 325 and ASTM F2200 standards as they apply to gate and gate operator installations
Define the type's of gates that are available in today's market place

11:30 am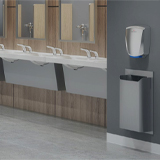 1 AIA HSW/LU CE Hour(s)
1 GBCI General Hour
Learning Objectives:
Identify emerging trends in public restroom design and how multi-stall restrooms address users' concerns of privacy and hygiene
Evaluate partition materials and types to ensure public restroom stalls are designed to be safe, sustainable, and accessible for all users
Illustrate how touchless restroom fixtures promote sanitation and water efficiency
Demonstrate how warm air hand dryers equipped with HEPA filters can encourage proper hand hygiene and sustainability

12:30 pm
1:00 pm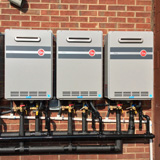 1 AIA HSW/LU CE Hour(s)
1 RCEP PDH(s) for Engineers
Learning Objectives:
Recall the unique water heating requirements of a high use facility such as restaurants to ensure daily operations can proceed safely and efficiently
List the three factors to consider when determining the hot water demand of a facility and how to calculate the BTUs required to meet a building's needs
Discuss how thermal loss impacts a water heating system's efficiency, as well as the thermal efficiency available with different water heating methods
Illustrate the energy savings and cost savings possible by utilizing emerging energy recovery technologies that increase the efficiency of water heating systems, especially in markets focused on electrification of heat

2:10 pm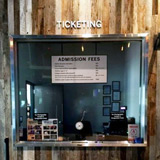 Learning Objectives:
Define & clarify the types of bullet resistant protection levels.
Evaluate & recognize where and when to specify security windows and pass thru devices.
Specify correct products to support the design criteria.
Distinguish the differences of fire-rated applications along with added security measures and how they overlap.

3:20 pm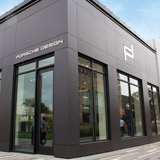 Learning Objectives:
Define ultracompact surfacing and discuss the innovative production process that creates stone-like properties which contribute to project longevity, lower maintenance, and reduced environmental impact
Discuss selecting UCS in terms of life cycle environmental impact, color, texture, format, general design flexibility, and various applications for both interior and exterior
Identify the traits and advantages of ultracompact surfaces in terms of strength, durability, UV resistance, absorption rates, abrasion resistance, sustainability, and ASTM testing
Discuss proper rainscreen design and installation using ultracompact surfacing material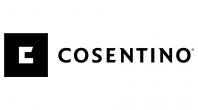 4:30 pm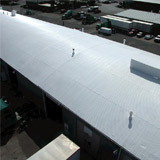 Learning Objectives:
Describe the functional properties of each primary component of a weatherable coating
Describe how the gloss and color fade of various kinds of weatherable coatings compare
Describe the key functional differences between water-based and solvent-based fluoropolymer coatings
Compare the performance of PVDF coatings to other kinds of weatherable coatings
For each of these rating systems, describe the sustainability requirements that pertain to water-based PVDF coatings: 1. ENERGY STAR Roof Products Program 2. LEED requirements within multiple credit categories 3. Title 24 Cool Exterior Roofs and Ceilings
Describe three specific ways that water-based PVDF coatings can contribute to sustainable buildings

COVID-19 Protocols
Just like you, we are excited for the opportunity to resume live events. That being said, the health and safety of our attendees and presenters is our prime concern so, in addition to specific venue infection prevention procedures, we are doing the following:
Requiring that any presenter or attendee with any COVID-19 symptoms not attend the event (full refunds given, no matter how late the notice)
Working with venues to allow for social distancing while seated at the event
Providing hand sanitizer at the entrance to the presentation space
Following best practices for food distribution at the event
Monitoring and following local guidelines/mandates for infection prevention