Bellevue, WA - Thursday June 9, 2022

Event Date
Thursday June 9, 2022
Available Credits
Up to 8 AIA HSW/LU CE Hour(s)
Up to 4 GBCI General Hour
Up to 1 RCEP PDH(s) for Engineers
10455 NE 8th St.
Bellevue, WA 98004
JOIN US IN YOUR CITY • REGISTER BELOW • ATTENDANCE REPORTED ON A PER-PRESENTATION BASIS

Founded in 1954 by Emmanuel Mullet, Wayne Dalton was built on a dedication to ingenuity and customer service. As our business grew, so did our commitment to expanding our product lines, leading the company to become one of the largest door manufacturers in the United States. Since the beginning, we've remained committed to being the garage door partner whose innovation drives dealer productivity and provides industry-leading garage door solutions. In an effort to continue this innovation, Wa...
Event Agenda
Thursday, June 9, 2022
7:30 am
8:00 am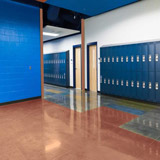 1 AIA HSW/LU CE Hour(s)
1 GBCI General Hour
Learning Objectives:
Compare the waste generation characteristics of lithium-silicate hardener/densifiers to older potassium and sodium-silicate hardeners/densifiers.
Estimate the expected service life of a finished concrete floor and rate it for sustainability on a scale of "good-fair-poor."
List two ways finished concrete floors "perform" that contribute to sustainability.
Explain how regular maintenance contributes to sustainability of polished concrete floors.

9:10 am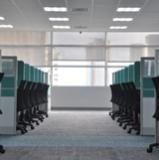 1 AIA HSW/LU CE Hour(s)
1 GBCI General Hour
Learning Objectives:
Discuss how sound control can help reduce noise pollution, sleep disturbances, litigation costs and privacy issues for building occupants and owners
Review building code criteria and guidelines including the International Building Code (IBC) and International Residential Code (IRC) to address sound control issues that affect building occupants
Describe sound control strategies to alleviate noise-induced sound damage by utilizing mass, decoupling, absorption, acoustical sealant, and other design methods
Examine sound control design methods for walls and floors using sustainable, mold-resistant fiberboards made from recycled materials

10:20 am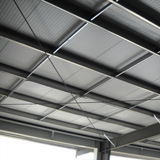 Learning Objectives:
Understand the concept of Insulated Roof Deck Technology and why they have been developed.
Articulate the benefits of Insulated Roof Decks when compared to more traditional materials used in commercial low slope roofing.
Outline the diaphragm sheer and non-diaphragm options for Insulated Roof Decks.
Realize the proper design & application strategies for Insulated Roof Decks.

11:30 am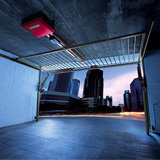 Learning Objectives:
Identify the types of gate operators that are used to maneuver the various gates that are available
Explain how to identify entrapment zone's, and how to place entrapment protection devices to meet the standards, as well as explain the difference between monitored and non-monitored entrapment protection devices
Define the requirements of the UL 325 and ASTM F2200 standards as they apply to gate and gate operator installations
Define the type's of gates that are available in today's market place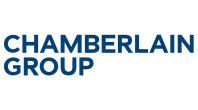 12:30 pm
1:00 pm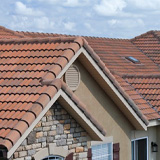 1 AIA HSW/LU CE Hour(s)
1 GBCI General Hour
Learning Objectives:
Discuss how the versatility of concrete tile roofing combined with its durability makes it one of the most sustainable roofing products available
Consider the value of products composed of a small number of raw materials that are sustainable, including some recycled materials
Review the near zero waste manufacturing process of concrete roof tiles from thae introduction of raw materials to the finished product
Compare and contrast an installation method that exploits the air permeable characteristics of concrete tile roofs versus temporary roofing materials
Identify key performance characteristics of concrete tile roofing including wind and hail resistance
Analyze the longevity, durability, and overall life cycle cost analysis of concrete roof tile compared to asphalt shingles, wood shakes, slate, and metal
Confidently specify concrete tile roofing as an alternative to slate, metal, wood shakes, and temporary asphalt shingles

2:10 pm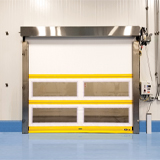 1 AIA HSW/LU CE Hour(s)
1 RCEP PDH(s) for Engineers
Learning Objectives:
Explain how high performance doors can promote safety, efficiency, and productivity in food and beverage manufacturing
Illustrate key zones in a food and beverage manufacturing facility that benefit from high performance doors and evaluate different freezer, cooler, and warehouse solutions
Recognize unique environmental, safety, and electrical conditions that impact the performance of high performance door systems and identify regulations and standards that address these issues
Discuss how to effectively specify high performance doors in food and beverage applications through case studies

3:20 pm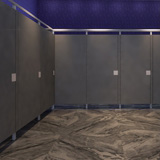 Learning Objectives:
Discuss public restroom evolution and how current trends are changing the way we design restrooms
Explain the increasing demand for higher privacy and how specific partitions and accessories can be utilized to promote privacy and personal well-being
Compare and contrast the various partition materials and styles available, focusing on which ones help create a safe and hygienic restroom environment for users
Discuss the production process of HDPE partitions and how this contributes to a more sustainable, healthier indoor environment

4:30 pm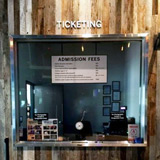 Learning Objectives:
Define & clarify the types of bullet resistant protection levels.
Evaluate & recognize where and when to specify security windows and pass thru devices.
Specify correct products to support the design criteria.
Distinguish the differences of fire-rated applications along with added security measures and how they overlap.

COVID-19 Protocols
Just like you, we are excited for the opportunity to resume live events. That being said, the health and safety of our attendees and presenters is our prime concern so, in addition to specific venue infection prevention procedures, we are doing the following:
Requiring that any presenter or attendee with any COVID-19 symptoms not attend the event (full refunds given, no matter how late the notice)
Working with venues to allow for social distancing while seated at the event
Providing hand sanitizer at the entrance to the presentation space
Following best practices for food distribution at the event
Monitoring and following local guidelines/mandates for infection prevention
State CE Requirements
Washington State Board for Architects