Boston, MA - Thursday December 15, 2022

Event Date
Thursday December 15, 2022
Available Credits
Up to 8 AIA HSW/LU CE Hour(s)
Up to 3 GBCI General Hour
Up to 1 RCEP PDH(s) for Engineers
Maggiano's Little Italy - Boston
4 Columbus Avenue
Boston, MA 02116
JOIN US IN YOUR CITY • REGISTER BELOW • ATTENDANCE REPORTED ON A PER-PRESENTATION BASIS
Event Agenda
Thursday, December 15, 2022
7:30 am
8:00 am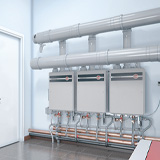 1 AIA HSW/LU CE Hour(s)
1 RCEP PDH(s) for Engineers
Learning Objectives:
Compare and contrast standard efficiency and high efficiency gas water heaters for energy consumption, cost savings, and environmental impact
Model best practices for converting from existing standard gas water heaters to high efficiency gas water heaters so projects remain cost-effective and time efficient
Determine the correct water heater for different applications based on time, temperature, and quantity to improve thermal efficiency and occupant comfort
Illustrate best practices for piping and venting multiple water heaters to ensure projects are safe and code compliant
Recall advanced and emerging technologies in water heating that improve on efficiency and building integration

9:10 am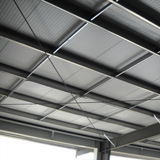 Learning Objectives:
Understand the concept of Insulated Roof Deck Technology and why they have been developed.
Articulate the benefits of Insulated Roof Decks when compared to more traditional materials used in commercial low slope roofing.
Outline the diaphragm sheer and non-diaphragm options for Insulated Roof Decks.
Realize the proper design & application strategies for Insulated Roof Decks.

10:20 am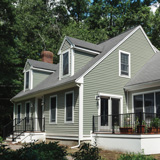 1 AIA HSW/LU CE Hour(s)
1 GBCI General Hour
Learning Objectives:
Examine latest trends in exterior moisture management systems.
Understand how the combination of PVC siding and a drainable weather resistant barrier provide a superior moisture management system.
Compare and contrast different siding substrates and installation methods
Explain the role exterior siding plays in a total moisture management solution.

11:30 am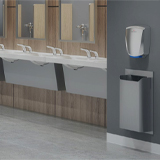 1 AIA HSW/LU CE Hour(s)
1 GBCI General Hour
Learning Objectives:
Identify emerging trends in public restroom design and how multi-stall restrooms address users' concerns of privacy and hygiene
Evaluate partition materials and types to ensure public restroom stalls are designed to be safe, sustainable, and accessible for all users
Illustrate how touchless restroom fixtures promote sanitation and water efficiency
Demonstrate how warm air hand dryers equipped with HEPA filters can encourage proper hand hygiene and sustainability

12:30 pm
1:00 pm
2:10 pm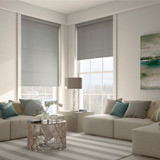 1 AIA HSW/LU CE Hour(s)
1 IDCEC HSW CEU(s)
Learning Objectives:
Translucent vs. Transparent Fabrics: Creating the best Environment for Occupancy Comfort.
The Global Impact of Sustainable Fabrics.
Antimicrobial Fabrics: How Roller Shade Fabric can help prevent the growth and spread of bacteria.
Evaluate Energy Efficient Alternative Fabrics and the impact to reduce the building energy consumption.

3:20 pm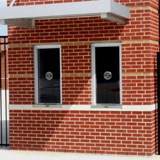 Learning Objectives:
Define & clarify the types of bullet resistant protection levels
Evaluate & recognize where and when to specify security windows and pass thru devices
Specify correct products to support the design criteria
Distinguish the differences of fire-rated applications along with added security measures and how they overlap

4:30 pm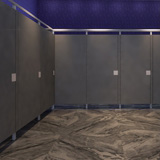 Learning Objectives:
Discuss public restroom evolution and how current trends are changing the way we design restrooms
Explain the increasing demand for higher privacy and how specific partitions and accessories can be utilized to promote privacy and personal well-being
Compare and contrast the various partition materials and styles available, focusing on which ones help create a safe and hygienic restroom environment for users
Discuss the production process of HDPE partitions and how this contributes to a more sustainable, healthier indoor environment

COVID-19 Protocols
Just like you, we are excited for the opportunity to resume live events. That being said, the health and safety of our attendees and presenters is our prime concern so, in addition to specific venue infection prevention procedures, we are doing the following:
Requiring that any presenter or attendee with any COVID-19 symptoms not attend the event (full refunds given, no matter how late the notice)
Working with venues to allow for social distancing while seated at the event
Providing hand sanitizer at the entrance to the presentation space
Following best practices for food distribution at the event
Monitoring and following local guidelines/mandates for infection prevention
State CE Requirements
Massachusetts Board of Registration of Architects